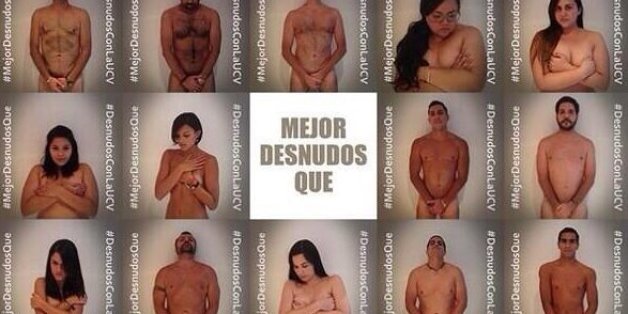 Twitter
Venezuelans have taken to Twitter to post naked pictures of themselves to protest against police brutality used against studentprotesters last week.
The pictures aim to show solidarity with two student protesters who were stripped naked and shoved to the ground during the violent clash between government protesters and loyalists.
SEE ALSO: Students Killed In Venezuela Protests
The protests have left at least 39 people dead - 31 civilians and eight police and military personnel. More than 190 people are being held in connection with the violence, according to Fox News, 17 of them members of the security forces.
The Venezuelans who started the campaign of solidarity have also shown their support for the Central University of Venezuela (UCV) students, where the violence first erupted. The protests have been blamed on the government's strict currency and price controls for shortages, which range from toilet paper and newspapers to rice and meat, and the lack of security - the country has one of the highest murder rates in the world.