Hillary Clinton managed to dodge being hit by a shoe as she addressed a crowd in Las Vegas.
The former Secretary of State cracked jokes after the orange and black sports shoe whizzed past her and even drew applause.
The 66-year-old was delivering a keynote speech in front of a Las Vegas convention audience when the projectile was launched.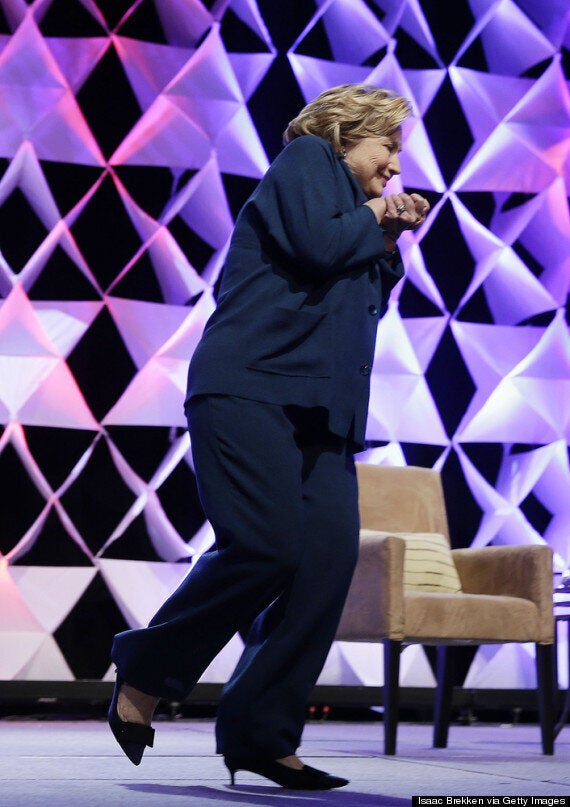 Duck and cover: Hillary Clinton dodges a shoe
Clinton said: "Is that somebody throwing something at me? Is that part of Cirque de Soleil? Thank goodness she didn't play softball like I did."
It adds she admitted throwing the shoe, but did not say why she did it.
As International Man of Mystery Austin Powers famously asked – who throws a shoe?
Well, Muntadar al-Zeidi is believed to have started the trend when he hurled not one but both shoes at President George W Bush during a news conference in Baghdad in 2008.
Throwing footwear at someone in Iraqi culture is a sign of contempt. George W Bush narrowly dodged both shoes during a conference in Iraq in 2008
The 52-year-old shrugged off the yeasty snack attack as "a bit of high jinks" during a visit to a school in Brisbane.
Eggs, slime, pies and in one case a miniature model of a cathedral (which hospitalised then Italian Prime Minister Silvio Berlusconi) are among some of the other items hurled at politicians.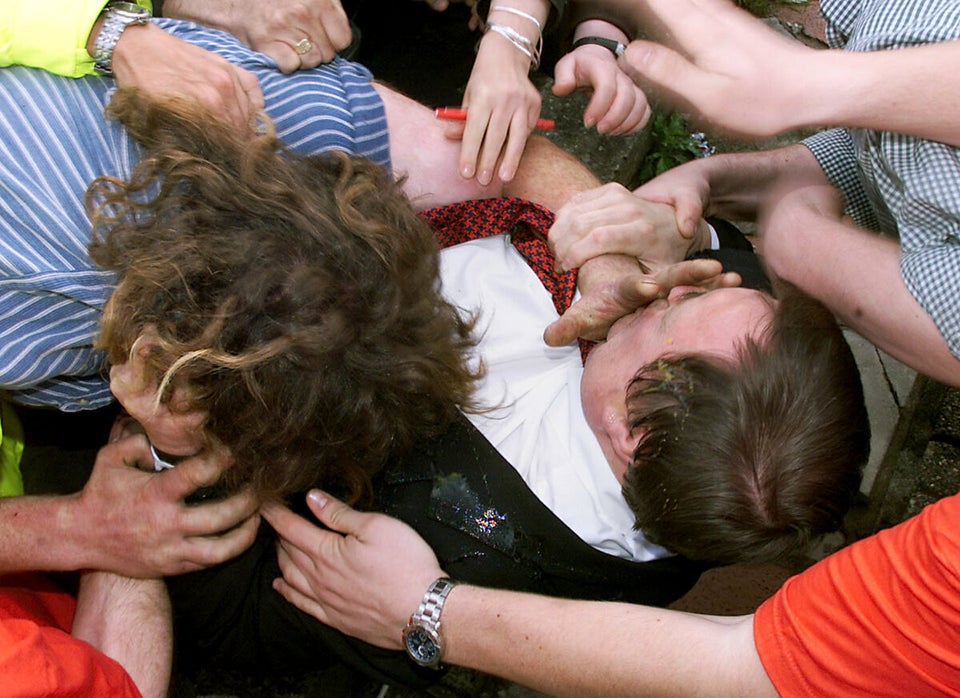 Missiles Aimed At Politicians