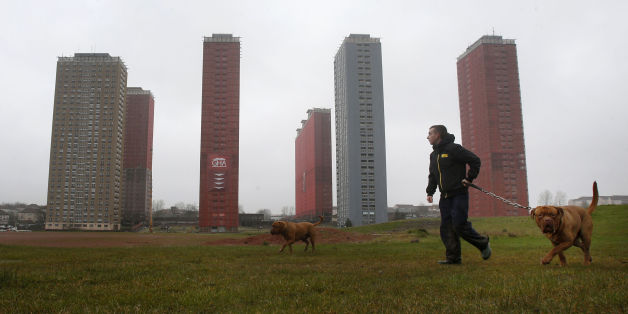 Danny Lawson/PA Wire
Plans to demolish some buildings as part of the Commonwealth Games opening ceremony have been scrapped.
Five of Glasgow's most iconic tower blocks, the Red Road flats in the north of the city, were to be blown up live during the opening ceremony for 2014 Commonwealth Games, with the footage beamed into the Celtic Park ceremony and to an estimated global TV audience of more than one billion people.
Organisers said the plan, unveiled on April 3, would commemorate an important part of the city's social history.
The blocks, which have been part of Glasgow's skyline for almost 50 years, were going to be brought down in just 15 seconds in the biggest demolition of its kind ever seen in Europe.
But the planned event attracted fierce opposition from critics who said it was insensitive to former residents and to the asylum seekers who occupy the sixth block.
An online petition calling for the plans to be dropped attracted thousands of signatures.
While local officials insisted it was "symbolic of the changing face of Glasgow", others described it as "highly insensitive" to those who have lived in the towers over the years.
In a statement, Glasgow 2014 Chief Executive David Grevemberg said: "The demolition of Red Road will now not feature as part of the opening ceremony."
Mr Grevemberg said the decision was taken after opinions were expressed which "change the safety and security context".
While he did not give details, recent reports had suggested that some families living near the demolition site were vowing not to leave the blast zone in protest at the proposals.