North Korea is reportedly sending a team of food production experts to France to master the art of cheese-making.
Specifically, the team are said to have been ordered to concentrate on the production of Emmental cheese – said to be a favourite snack of leader Kim Jong-Un. Emmental cheese production in Pyongyang is reportedly not up to Kim Jong Un's exacting standards (file picture)
It is hoped the delegation's skills - to be honed at the National Dairy Industry College (ENIL) in the French city of Besancon - will improve the quality of cheese produced at the Pyongyang cheese dairy, which so far has been unable to replicate the "requisite quality" of the archetypal Swiss cheese.
Kim's fondness for Emmental would make sense – considering the years he is reported to have spent attending a Swiss boarding school.
It also cites US-based website Quartz as stating: "South Korea's cheese binge is driving American milk prices to an all-time high."
Meanwhile North Korea's imports of luxury goods – including pets, watches and alcohol have soared under Kim's regime – exceeding even the extravagance of his father.
Data gathered by South Korea shows imports under Kim Jong Il's rule reached $584.82 million in 2011. Dennis Rodman has spoken of the North Korean leader's 'seven-star' lifestyle
"Foreign currency that should be used to improve the lives of the people has instead been used for the luxurious lifestyle of the Kim family as well as to maintain its base of authority," said ruling Saenuri Party lawmaker Yoon Sang-hyun, who released the statistics.
The paper adds imports of alcohol and watches in particular have soared and suggests the items are likely to have used as gifts for high-ranking party officials.
In June 2012 the United Nations said two-thirds of the country's 24 million people were facing chronic food shortages.
It added nearly a third of children under the age of 5 showed signs of stunting, particularly in rural areas.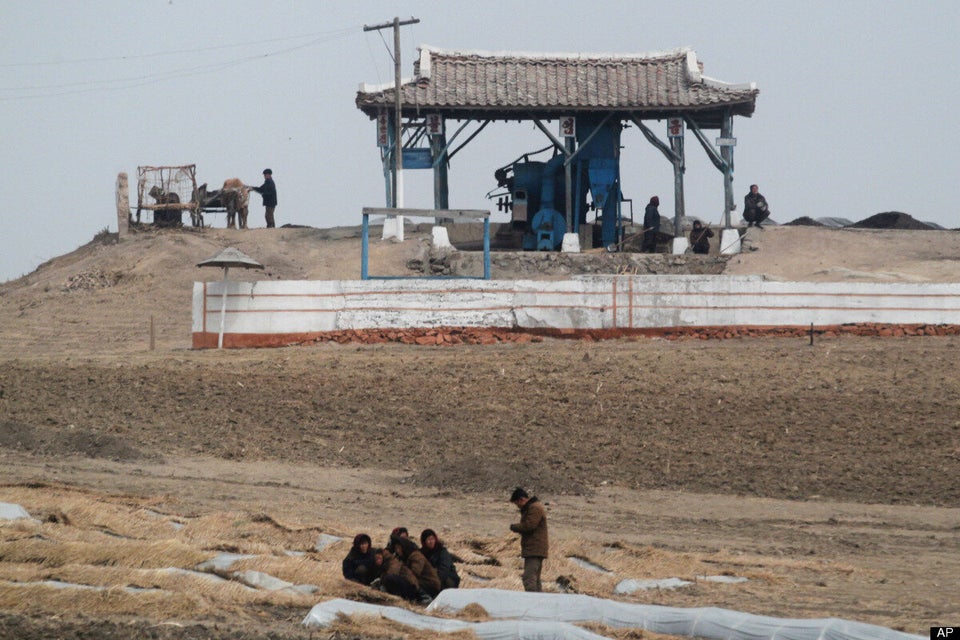 North Korea Hunger
Popular in the Community