The wave of Polish immigration to Britain is over, because Poles now have similar economic prospects in their homeland, the country's ambassador has said.
Still, it is enough to persuade Poles to stay put, ambassador Witold Sobkow believes.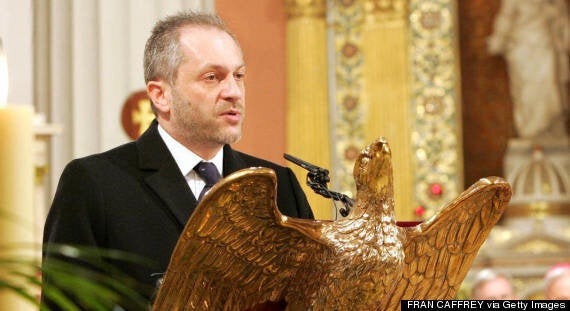 Witold Sobkow, the ambassador to the UK from Poland, believes the wave of immigration from his country is over
"There are more opportunities in Poland, we have had huge economic success, wages are higher in Poland now and there are more jobs in many parts of Poland, so I think this is over.
"We are getting out of the crisis and there are more and more opportunities in Poland. Of course people would like to stay in Poland and not live abroad. They love the UK but if you are at home there is no place like home.
"People speak the same language, it is the same culture, the same system of education, health service, they would rather stay at home if there is a well-paid job. The situation is getting better in Poland so more and more stay in Poland or want to get back to Poland."
Polish immigration to Britain was one of the biggest waves of mass migration ever seen, with one million people moving to the UK. The then-Labour government had predicted 13,000 would come that year from the EU.
Around 29,000 Poles came to Britain in 2012, down from a peak of 88,000 in 2007.
This year, there was a shock rise of more than 30% in net migration, with Poles still coming to Britain in the highest number, but the root cause of the rise has been put down to a surge in migrants from crisis-hit Spain, Portugal, Italy and Greece, Office of National Statistics figures show.
Attention has been focused on the predications of mass migration from Romania and Bulgaria since the countries had restrictions lifted on their workforces on January 1.
Romanians, he said, prefer to move to Spain or Italy because of similarities in language, and because working restrictions had been relaxed earlier.