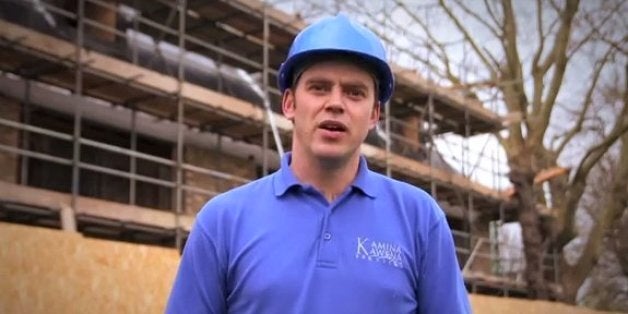 Days after being forced to deny its campaign posters were racist, Ukip has suspended a star of its latest election broadcast for expressing "repellent views".
Andre Lampitt, a Ukip member, had warned about Britain having "open gates to Islam". He also used his Twitter account to tell followers: "I don't want my kids learning anything about Islam it's against my HR [human rights]."
He had added: "All Muslims needs to leave Europe America and Oz,or denounce their pathetic satanic religion."
In another tweet he said: "I loathe Oxfam. They are raising money for future dictators. I grew up in Africa, let them kill themselves off." He had also said: "Inner peace will come when AIDS does what it should and reduce African density."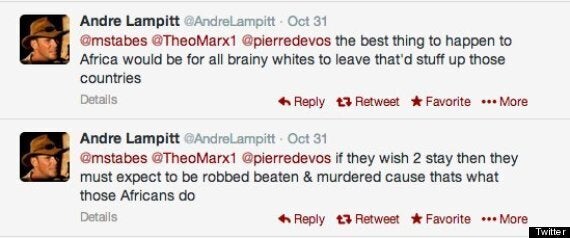 A Ukip spokesman said on Thursday afternoon: "We are deeply shocked that Mr Lampitt has expressed such repellent views. His membership of the party has been suspended immediately pending a full disciplinary process."
On his Twitter account, which has now been deleted, Lampitt described himself as: "Born British in Rhodesia and proud of heritage sad at how Britain is run."
In an attack on Ed Miliband, Lampitt asked "why would Britain need Labour who are led by a Polish fella not a Brit?!!!"
Miliband was born in Britain. But Lampitt said that was not good enough to make him qualify as British. "You need to look at where people come from to understand their views, not by their birth certificate:) but again just my view:)" he said.
In one tweet sent last year, Lampitt replied directly to a tweet sent by Miliband comparing the Labour leader to Zimbabwe president Robert Mugabe. "The problem with your Marxist way is the similarity to Mugabe," he tweeted.
Lampitt was a star of the party political election broadcast released by Ukip on Wednesday evening. He warned about the "real struggle" British workers were under given immigration from Eastern Europe.
Lampitt also replied to a question about whether he liked David Cameron or Russian president Vladimir Putin with the response: "At least Putin loves his country. David Cameron does not love Britain he loves the EU."
It is not the first controversy to hit Nigel Farage's European election campaign. A series of billboard posters rolled out across the country by Ukip have been attacked as "racist" for their portrayal of immigrants. A charge the party denies.
Related