Want to have your own radio show? Well student radio is a great place to start.
Meet Remina Nair from GoThinkBig who tells us how she came about having her own specialist show, Urban Takeover, which focuses on Hip Hop, R&B and Grime. Here's some stuff she learned about pitching, creating and getting yourself on the airwaves.
Make sure to check out the rest of our advice, tips and information on Skills Space.
When you first arrive at uni it's highly likely you'll be bombarded with people trying to convince you to join their societies. The freshers' fair is the best place to see what's on offer and, if you want to have a career in radio or are interested in the idea of it, why not join the radio society? Not only will it help you build your skills and give you a taste of what working in a studio is like, you get to meet like-minded people who have the same interests as you.
Trying to come up with your own concept for a show can be quite difficult. The best place to start is by building it upon something you are passionate about; whether it's music, sport, politics or the world of celebrities, it's always good to have a specialism. This will help shape the bulk of your show and will give you some good ideas on what topics you want to talk about.
It's also good to bring along a friend or different guests each week, which will help provoke debate and keep conversation flowing. To set my show apart from the rest, I created a segment for upcoming artists and tried to give them exposure. I'd contact rappers who I felt had potential from places like Oxford, London and Birmingham and showcase their music.
Plan, plan and yes, more planning
What's worse than not knowing what to say on air? Nothing – it's the worst feeling ever! To avoid this, the key is advanced preparation. Whether it's the night before, or an hour before the show, you should always write a plan of how it'll be structured – it'll help avoid awkward silences and keep you focused and on track. You don't need to write the complete script and monotonously read it off word by word, but it's best to come up with topic headers and a bullet point list of things you want to say.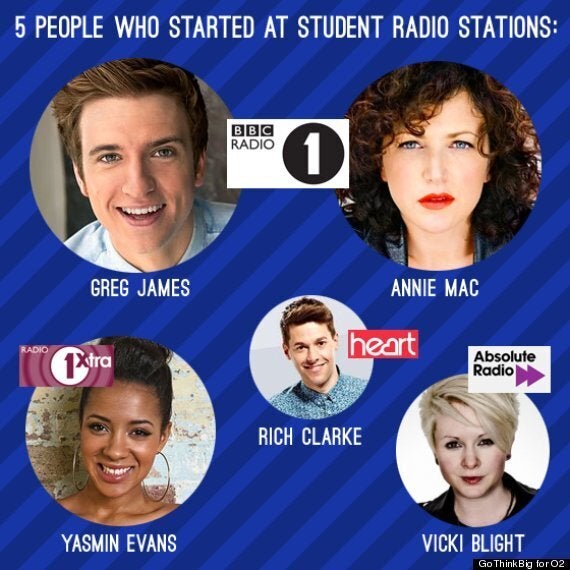 In theory it could seem quite easy to try and prevent mistakes, but in practice it is hard and mistakes will definitely happy – the best way to get over them is by carrying on. Sometimes it's minor enough that only you notice it, and by putting more emphasis on it, you'll make it really obvious for anyone listening. This happened to me whilst I was on air so I just repeated the last part of my sentence so that people understood what I said and carried on as normal. Crisis averted.
Familiarise yourself with the studio
The studio can look quite daunting at first, with loads of random cables, lights and switchboard buttons. The best thing to do is to ask someone familiar with the software to show you how it works and make sure you get proper training; if there's not anyone around, then it's a good idea to ask other people with shows whether you can sit in, or even get into the studio a bit earlier to see how the person uses the equipment and familiarise yourself with it.
The best way to keep track is to take notes so if anything does go wrong you can always refer back to it and, if worst comes to worst and the power decides to switch off (this happened in my show), have a technician's number handy.
Aside from your mum proudly sitting by the computer, you should try promote it however you can. Whether that involves telling all your friends to listen, handing out leaflets around the university or getting stuck into social media, it's a good to get yourself out there. It's also important to ask your listeners for feedback; although criticism can sometimes be disheartening, knowing where you are going wrong can help you improve.