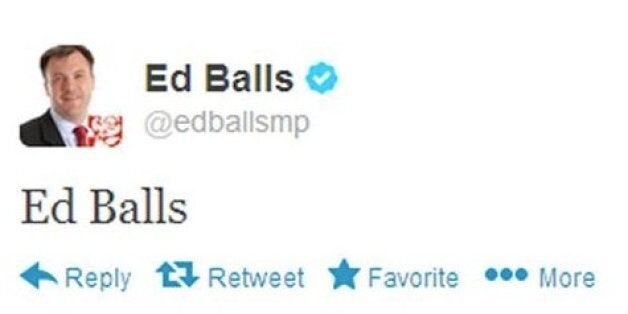 The internet never forgets, and never is that statement truer than on Ed Balls Day.
April 28 marks the anniversary of when the shadow chancellor accidentally and innocently tweeted his own name, and became a worldwide target for parody and mockery.
The original Ed Balls tweet has been retweeted more than 25,000 times, and many are set to mark the third anniversary of the tweet by tweeting Ed Balls, or their own names, at 4.20pm.
Here are the best photoshops on Twitter so far today.
It was just three years ago today that Ed Balls made his infamous gaffe, but the backlash may have already started.