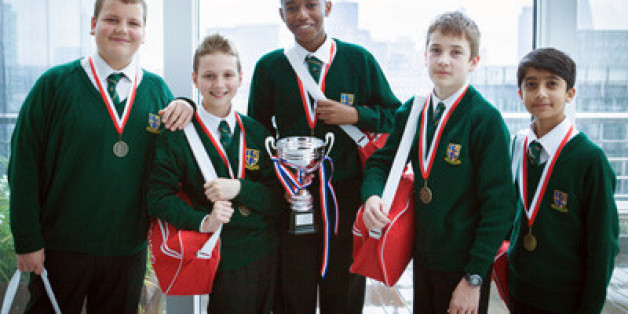 Mosaic
A team of entrepreneurial schoolkids from Yorkshire have won thousands of pounds to start their business after pitching their idea for a recycling firm to a panel of top entrepreneurs.
The team, from St Bede's Catholic Grammar School won £2,500 in cash and a £500 seed fund for their idea, Trash4Cash, which involves collecting recyclables and selling them to local companies.
The St Bede's pupils won after facing off at the Apax-Mosaic Enterprise Challenge Grand Finals, with businesspeople including former Apprentice stars Margaret Mountford and Melody Hossaini, along with Made in Chelsea star Amber Atherton, founder of My Flash Trash, acting as judges of the social enterprise ideas.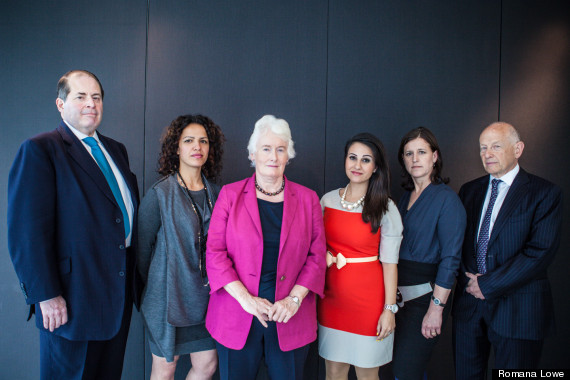 Hossaini told HuffPostUK after the event that she "really liked" the St Bede's winning team business idea as it was "about how you could utilise what is considered as waste and turn it into something useful, which is a sustainable strategy that more people need to employ."
The former Apprentice star, who now runs the social enterprise InspirEngage International, said that deciding on a winner was a "really hard decision".
She said the kids, some as young as 12, stood out in the finals for their passion and contrasted the social entrepreneurs with the image of business given by the Apprentice TV show.
"We are very excited about this [competition] because it's turning the hard business world towards a much kinder world.
"The Apprentice portrays a very hard style of business but it's massively edited to make it look interesting and they do that through giving you a sense of really dog-eat-dog corporate world, whereas we know on the ground the number of social enterprises is growing.
"It's up to us on the ground to open young people's eyes to a kinder way of doing business. Now a lot of the pitches today were social enterprises and that to me came across as a different feel. They were as good as anyone who has appeared on the Young Apprentice."
Khawar Mann OBE, chairman for Mosaic, said: "Well done to the winning team from St Bede's, they've been absolutely brilliant and we're looking forward to seeing what they do with their start up! The runner's up came in very close too, and I hope they'll take part again next year.
The other teams to have competed included Brondesbury College from London, who proposed a new mobile app to replace paper-based school diaries, and Gordon's School with their idea of a revision app.
Harborne Academy, proposed MakeX, a social media platform putting students and parents in touch with local business, while Ladybridge High School, from the North West, proposed an idea to encourage the use of allotments in their local community to grow vegetables, which could be sold on cheaply.
Team Langley Academy, picked as a wildcard entry, also pitched with their idea of Confidence Building Tutoring, a tutoring business to help primary school pupils make a successful transition to secondary school by providing maths, English and confidence building skills in a secondary school environment.
The competition is co-sponsored by the Apax Foundation, and the Department for Communities and Local Government (DCLG).