The UK's Eurovision Song Contest act Molly has spoken ahead of her live performance in Copenhagen this weekend.
She'll be one of 26 acts from around Europe competing in Saturday's live finals, where she'll be representing the UK with her song 'Children Of The Universe' in the hope she can bring home the Eurovision title for Blighty.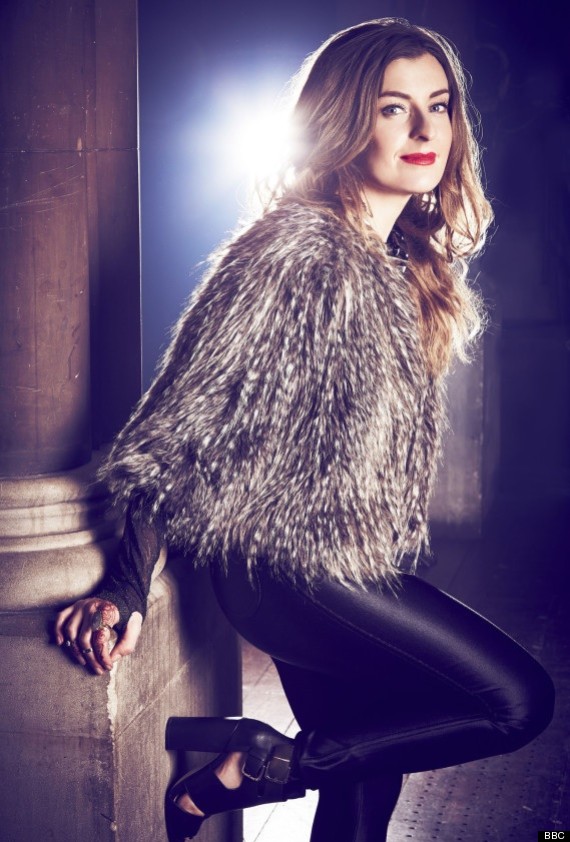 Molly, the UK's Eurovision 2014 entry
However, in a talk with Digital Spy, Molly has admitted that she's more focused on delivering a good performance than getting into a competitive mindset, saying: "I'm actually not in it from a really competitive perspective - I don't think that's constructive, because it's music. I'm just focused on delivering the song in the best way we can.
MORE EUROVISION 2014:
"That's what you're always doing in music. It's always a bit of a competition, because everyone wants to be successful and for people to like their song. You just have to be quite tough."
She also spoke about some of the other acts competing in the final, which includes Spain's entry Ruth Lorenzo, who viewers might recognise from 'The X Factor' in 2008.
Molly explained: "I don't really watch The X Factor, but I had heard of Spain's entry Ruth Lorenzo. She's a babe. She has been so nice and supportive. She's a pro with all this TV stuff and things that are quite new to me, so she has been really helpful and lovely.
"Armenia is my biggest competition. It's a wicked track and the production is awesome. I feel like, as a song, it's not as good as some of the others, like Norway's 'Silent Storm', which has great lyrical content. But Armenia's entry is something I would buy."
If Molly does manage to bring home the Eurovision title for Great Britain, it would be the first time we'd won the competition in over 15 years, having last tasted victory in 1997 with Katrina and the Waves.
This year's Eurovision Song Contest will be broadcast live this Saturday, May 10 at 8pm on BBC One.
href="http://www.facebook.com/HuffPostUKEnt"target="_hplink">LIKE US ON FACEBOOK

| FOLLOW US ON TWITTER