Roy Hodgson has risked repeating the mistakes of his predecessors by including Frank Lampard and Jack Wilshere in his 23-man EnglandWorld Cup squad.
Manchester United midfielder Michael Carrick is on the standby list, despite been coaxed out of retirement before the qualifying campaign two years ago, while the injured Kyle Walker is also excluded.
"Disappointed to be left out of the squad, World Cups are special and to miss out hurts," Carrick tweeted. "Want to wish the boys the very best of luck."
Alongside Carrick in reserve are his United teammate Tom Cleverley, goalkeeper John Ruddy, Liverpool full-back Jon Flanagan, Everton defender John Stones, West Ham striker Andy Carroll and Jermain Defoe, who is currently playing with Toronto FC in the MLS.
Wilshere suffered a foot injury in England's friendly win over Denmark in early March and only returned to the Arsenal first team at Norwich City on Sunday. England have unsuccessfully chanced payers' fitness, such as Wayne Rooney and David Beckham, in the past.
Lampard's inclusion, however, is the most contentious. He has not scored in nine World Cup appearances and performed woefully at the 2006 and 2010 finals.
The Chelsea midfielder failed to register double-figures in goals for the first time in 11 years this season and turns 36 in June.
His selection also contradicts Ashley Cole's claim last night that the "England team should be about the young players". Cole, a consistent and excellent performer at major championships, was overlooked in favour of Luke Shaw.
"He is a very important part of our set-up still," Hodgson said of Lampard. "You can't compare players in terms of age but in terms of position and what they bring to the team.
"Frank has been the captain of the team during my two years and vice captain to Steven Gerrard. He still plays a very important role in his club side and his leadership qualities and ability as a player means he fully justifies his position."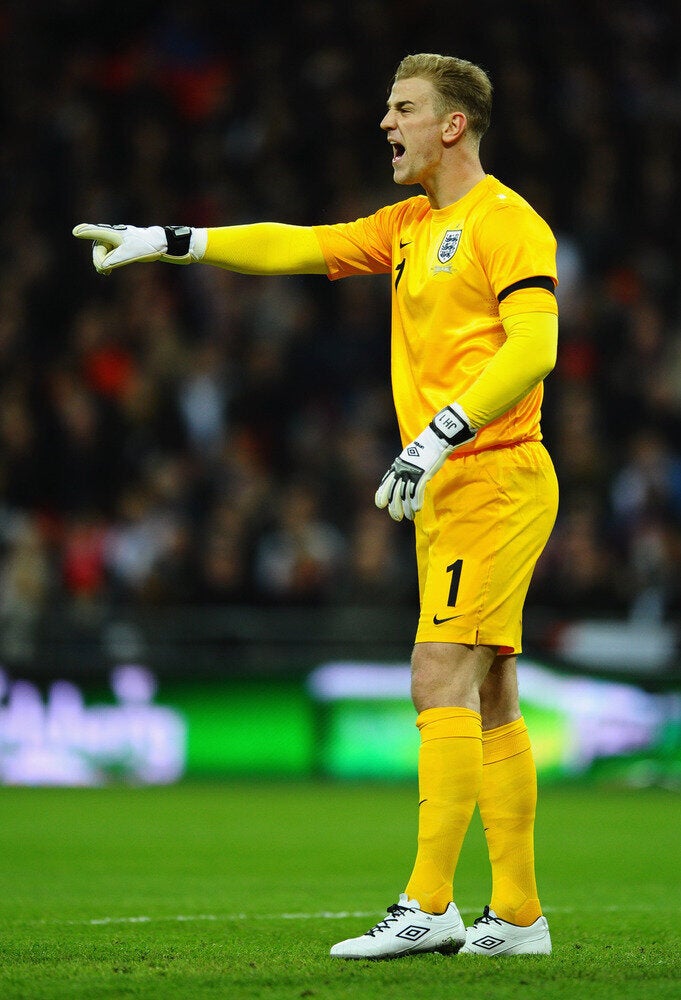 England World Cup squad
Lampard and Gerrard have come to represent England's failure at tournaments over the last decade and Hodgson is the fourth manager unwilling to discard either midfielder. Both tend to subordinate each other in the same line-up.
When asked about the ordeal of informing players omitted from his squad, Hodgson said: "I didn't enjoy it - all the conversations were private and will remain so. But I'd be lying if I said I was looking forward to it. The players I spoke to showed an understanding as to my position."
Phil Jones has made the squad, despite his shoulder injury, which Hodgson said should take three weeks to heal. Stones will replace him if he is unfit for the finals.
"We wouldn't have selected anyone in the 23 if we thought we would be on tenterhooks regarding fitness," Hodgson said. "The only one I would say that seriously poses a question is Phil Jones.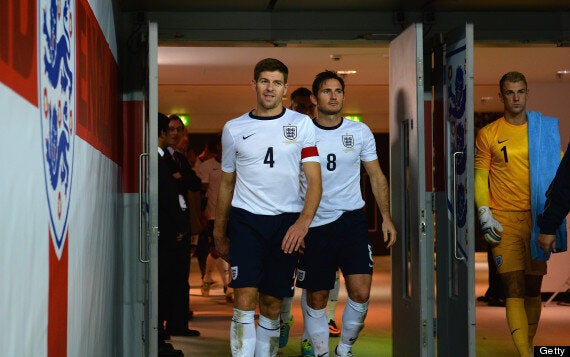 Gerrard and Lampard have represented England's failures over the past decade
"He had his shoulder injury a week ago and, from what everyone tells me and my experience, it is a three week injury to be back and playing."
Shaw and Raheem Sterling are the two teenagers in a squad with an average age of 26. Lampard, Gerrard, Phil Jagielka, Ben Foster and Rickie Lambert are the only players in their 30s.
Only five members of the England party - Gerrard, Lampard, Glen Johnson, Wayne Rooney and James Milner - have played at a World Cup.
England will begin their World Cup campaign against Italy in Manaus on 14 June, before facing Uruguay in São Paulo on 19 June and Costa Rica in Belo Horizonte on 24 June in Group D.
Popular in the Community