Plans by US drugs giant Pfizer to take over rival AstraZeneca could delay the production of life-saving medicines, the boss of the UK company told MPs today.
Chief executive Pascal Soriot said the mega-merger would prove a distraction from its scientific priorities as Astra delivered another sharp rebuff to the advances of the Viagra maker.
The company described the latest announcement outlining the US company's proposals directly to its shareholders as "opportunistic".
Pfizer wants to create a new pharmaceuticals giant that will be domiciled for tax purposes in the UK but will cut back on the current combined 12 billion US dollar (£7 billion) research budget of the two firms.
But Soriot told the Commons Business, Innovation and Skills committee that it would create "a distraction that would potentially delay some of our projects".
"What will we tell the person whose father died from lung cancer because one of our medicines was delayed because our companies were involved in saving taxes or saving costs?," he said.
Soriot said the re-domiciling of the newly-merged company to the UK - which Pfizer has said would still see its headquarters remain in New York - would cause "substantial controversy" likely to result in delays.
It came as the US firm turned up the pressure on Astra, outlining its proposals directly to the UK company's shareholders in a presentation setting out the "strong strategic rationale" for the tie-up.
Astra, which has previously rejected Pfizer's latest £63 billion takeover offer as inadequate, responded by saying the announcement contained "no new proposal nor substantive new information".
It said the board "believes Pfizer is making a opportunistic attempt to acquire a transformed AstraZeneca, without reflecting the value of its exciting pipeline".
Earlier, Pfizer chief executive Ian Read admitted there would be job cuts as "part of being efficient" but could not specify where in the world the axe would fall. He was pressed by MPs on the future of research and development (R&D) spending after any merger.
Read said: "I do not expect the combined total will remain the same. I expect it will be lower, to what extent I cannot be specific."
His remarks have not helped dismiss concerns about the deal as politicians and trade unions worried that Pfizer's takeover plans would lead to job cuts and damage the UK's position as an R&D hub.
"We're none the wiser and that is what is disappointing," he said. "Pfizer has a track record of asset stripping across America, so people aren't willing to take their commitments as well and to regard them as solid. There is quite an issue of trust here."
Rutley, a ministerial aide, urged Read to be more specific about Pfizer's commitments in a prospective takeover plan at tomorrow's evidence session before the science committee "if he wants to try and win politicians and stakeholders over".
"The mood has shifted against Pfizer," he warned.
Astra said in written evidence to the committee that while it had benefited itself from mergers - it was formed from a UK-Swedish tie-up in 1999 - it believed "excessive consolidation" would undermine research as well as science skills.
Sir Paul Nurse, president of the Royal Society, wrote to the committee to express his concerns that Pfizer's commitments were vague and that a five-year pledge on research and jobs is insufficient.
Unions compared the "paper thin" promises offered by the firm - in a letter to the Prime Minister earlier this month - unfavourably with the behaviour of used car dealers and criticised the company for failing to engage with them.
Read said the company had not wanted to go behind the back of Astra to talk to them when there was no deal.
The unions want business secretary Vince Cable to intervene to block any takeover.
Any deal would be the largest-ever foreign takeover of a British company and revives memories of when US food giant Kraft abandoned jobs pledges after its takeover of Cadbury in 2010.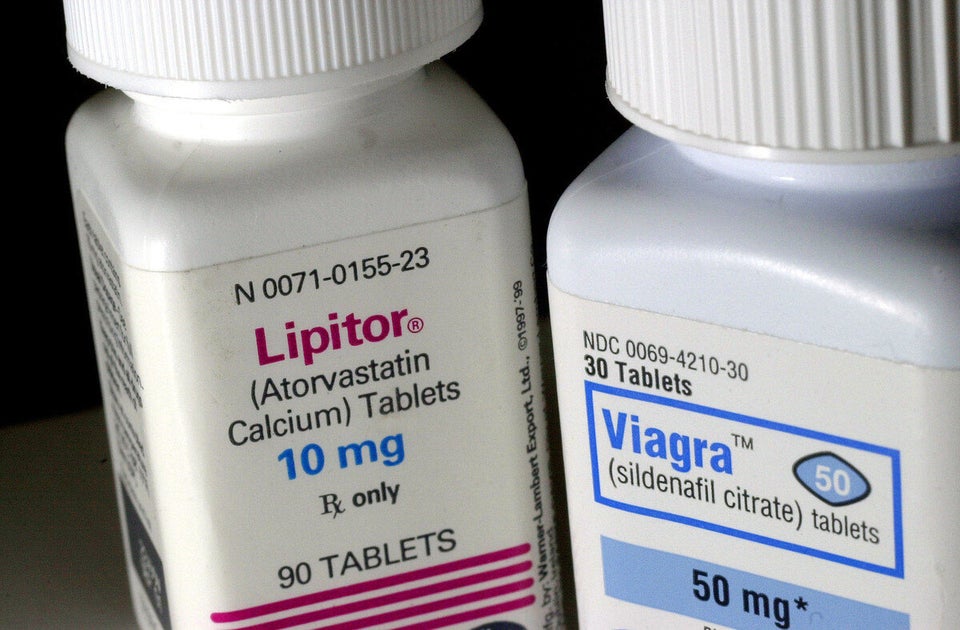 5 reasons people are worried about Pfizer
Pfizer's CEO wrote to David Cameron earlier this month outlining a series of promises should the transaction go through, including a commitment to Astra's planned research and development hub in Cambridge.
It also said that 20% of the post-merger research and development (R&D) workforce of the newly-formed pharmaceutical giant would be in the UK.
Read told MPs that he could not specify which country the cuts in R&D spending would fall in if the AstraZeneca deal went ahead.
But he said that, in response to UK government concerns, "we made commitments that are unprecedented, that I don't think any company has ever made prior to an acquisition".
He added: "Those commitments are legally binding, not just for one year but for five... I am here today to make those commitments."
Committee member Mike Crockart asked why the UK Government should support a Pfizer bid, when "you have a reputation of being ruthless cost-cutters, and that seems to be borne out by what you have said today".
Read replied: "It's an opportunity to domicile the largest pharmaceutical company in the world, to bring the strength of the combined portfolios and to bring our financial strength into the UK and globally."
Labour's Willie Bain said: "You have purported to give assurances, but when we probe those assurances there is very little behind them."
Read was also challenged over Pfizer's record in the takeover of Wyeth in 2009, when combined R&D spending had fallen from 12 billion US dollars to seven billion US dollars. He said the move had been "very successful".
Soriot said that AstraZeneca had been going through a process of rebuilding its pipeline of drugs and restoring growth, after its profitability was damaged by several key products going out of patent. Several promising drugs, including some to treat lung cancer, were on the point of becoming major money earners.
"We think the company is at the turning point in terms of rebuilding itself and its share value," he said. "This is an offer which doesn't reflect the new AstraZeneca, it reflects the old AstraZeneca, and the proposal certainly doesn't value the company where it should be."
Soriot acknowledged that the board could not say it would never accept a bid from Pfizer, because of its responsibilities to shareholders.
"It is impossible to say we will never accept any offer," he said. "We are well aware of our fiduciary duty and an offer that would value the company at the right value would be an offer and a proposal that we would find implementable - such an offer we would have to consider."
He said that AstraZeneca has had "discussions with members of the Government, but not very detailed discussions". He declined to say whether the company would welcome changes in the law to protect its position.
Soriot revealed that AstraZeneca paid no corporate taxes last year, because its operations in the UK made a loss.
Over the past five years, the company paid £1.5 billion in corporate taxes and a further £1 billion in payroll taxes, he said.
"Historically, we have been paying in excess of £500 million a year," he said. "In the last couple of years, this has reduced and in the last year we didn't pay any tax."
Responding to Pfizer's commitment to keep 20% of the combined company's R&D staff in the UK if the deal goes through, Soriot told the MPs: "We are not a five or 10-year commitment, we have a 20, 30, 50 year commitment to this country. We are deeply rooted in this country.
"Our commitment to Cambridge is a very, very long-term commitment. The concern we have with this proposed transaction is the disruption. Long-term commitments would certainly be welcome, but they wouldn't change the nature of the short-term impact that this merger would potentially create.
"It is impossible to implement a transaction, a merger on that scale and size without substantially disrupting the progress of our projects."
He said that he hoped AstraZeneca's investment in Cambridge would be his personal legacy. Asked if investment would be maintained at the same level in the UK by AstraZeneca, he replied: "Certainly, and if we do very well, I would hope we can improve our investment. As always, it will depend on our level of success."
Soriot said it was impossible to be certain what Pfizer' s promise would mean for staffing levels in the UK.
"Twenty per cent of what total is the question. I don't know whether the 20% is more people or more jobs than we have today or if it's the same or less," he told the committee.
He said: "What I can tell you is that 30% of our global headcount in R&D is in your country. We have a long-term commitment to this country."
And he added: "Five years is short in our industry. The cycles are extremely long from the lab to the patient."
AstraZeneca executive vice president Mene Pangalos said that mergers can be "devastating" for companies. "I think they are very, very challenging to get through and they ultimately result in job losses, changes in projects, changes in strategy, changes in direction, changes in location," he said.
"Ultimately, it takes a long time to get through the process before you come out the other end with an idea of where you are going and that results in delays and other challenges. It can be devastating."
Cable dismissed concerns that the Government would be unable to deal properly with any concerns if a bid was tabled while Parliament is not sitting.
Pfizer must act by May 26 but the present Commons session ends tomorrow until the Queen's Speech on June 4 - leading the committee to raise fears that would preclude action such as tightening takeover rules.
Cable said that the bid would be "live for quite a long time" as it would need to be examined by the European Commission among other bodies.
"If a bid is made then of course, because of the national interest involved, we will want to talk to the two parties and make it very clear what we would want to see out of that. If the assurances are not satisfactory then there is the option of legislative remedies.
"The option of an intervention, should we choose to make it, would remain open to us. Of all the many things we are worried about, the time of the recess I don't think is one."
He downplayed the prospect of that, including further reforms to takeover rules - noting that they had already been significantly strengthened in recent years.
Cable accepted that the Government faced a "dilemma" between being open to the benefits of foreign investment and protecting wider national interests.
Cable told the committee that the assurances made by Pfizer in an open letter to the Government about its commitments to the UK over the next five years covered the "broad areas" of ministers' concerns about research, employment and manufacturing.
But he added: "We would, if these conversations continue, want to make them more specific. The key issue is that they would have to be meaningful and binding."
The letter was "a basis for negotiation", and not an offer that the Government has accepted, he told MPs.
He made clear that he was "keeping the option open" of intervention on the grounds of a public interest in the protection of Britain's research base.
Asked whether ministers across Government were ready to intervene, Cable said: "Yes, we work as a team and my colleagues have made very clear that, like me, they want options kept open.
"We recognise that we have to keep the options open both in terms of securing assurances and potentially of intervention."
Pressed on whether this could involve legislation after Parliament returns for the Queen's Speech on June 4, he said: "We do understand across Government that there has to be that option. When we are talking to the companies about assurances, they have to understand that we would, as a Government, in certain circumstances consider intervention."
Committee member William Bain said that the Pfizer executives had been unable to give any assurances on numbers of jobs or investment in the UK if the takeover went ahead.
"The problem is that the assurances that we were given this morning as a committee lacked credibility and they lacked substance," he said.
Cable suggested that any breach of commitments made during the course of the takeover bid could eventually be the subject of legal action by the Takeover Panel. But he said that this option has not yet been tested in the courts and it was unclear what penalties would be available.
It was also possible that the European Commission and the UK's Competitions and Markets Authority could intervene.
But he declined to say whether the Government has been in contact with the Commission over the bid, warning that in itself this would have a "potentially highly significant" impact on the bid.
Bain asked the Business Secretary whether he was comfortable with the fact that Pfizer's offer appeared to be "geared to reducing its tax liabilities, which is potentially going to be paid for by massive reductions in jobs in this country and perhaps in the US".
Cable replied: "Of course not. That is why we are looking at this extremely seriously and engaging with both companies to make sure the immense value of our research base is not only protected but strengthened."
Pfizer had made it clear that its decisions were in part driven by the principle of inversion in the US tax system, under which a company which holds significant amounts of cash outside the US can reduce tax liabilities on income streams arising from acquisitions abroad, he said.
"This is an anomaly which they have made clear they wish to take advantage of," said Cable.
Popular in the Community