Two polls have been published giving completely different forecasts for how Ukip will perform in Thursday's European elections.
A ComRes survey for The Independent on Sunday and the Sunday Mirror puts Nigel Farage's party out in front with 35% - one point up on last week - among those "absolutely certain" to vote on Thursday in the election to the Strasbourg Parliament.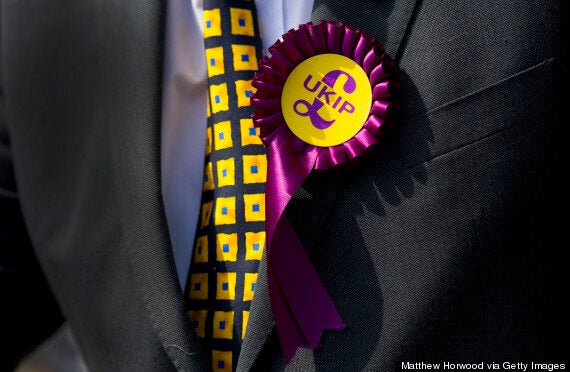 One poll has Ukip in front, the other in third place...
That survey has Labour in first place on 29%, down one point on last month, while saying the Tories were up four points to 26% and Ukip had dropped two points to 25%. It placed Liberal Democrat support at 7%.
Meanwhile, the ComRes poll has Labour unchanged in second place on 24% while support for the Conservatives in third is down two points to 20%.
It also placed the Greens in fourth place, up two points on 7%, leapfrogging the Lib Dems who slumped to just 6% with a two point drop.
The ComRes poll also surveyed voting intentions for the general election.
There, Labour saw its lead over the Tories cut to four points, with support for Ed Miliband's party down two points on last month to 33% while the Conservatives are unchanged on 29%.
According to ComRes, Ukip are polling third for next year's general election with 19% - down one point on the month - while the Lib Dems trail in fourth with 8%, a gain of one point.
Meanwhile, ICM's separate Wisdom Index poll - charting voting intentions in the general election - has the Conservatives on 31.4%, marginally ahead of Labour on 30.7%.
ComRes interviewed 2,045 GB adults online on May 14 and 15 for its poll, while ICM Research interviewed an online sample of 2,033 adults aged 18 and over on May 14 and 15.