"Dodgy employers" exploit the EU's freedom of movement for citizens, and the government needs to address the impact to stop the growth of Ukip, Yvette Cooper has said.
The shadow home secretary warned Nigel Farage's eurosceptics will continue "playing on people's fears" if the Government fails to deal with the impact of immigration.
She called for reforms to stop agencies and employers using cheap overseas labour to halt UK wages and jobs being undercut.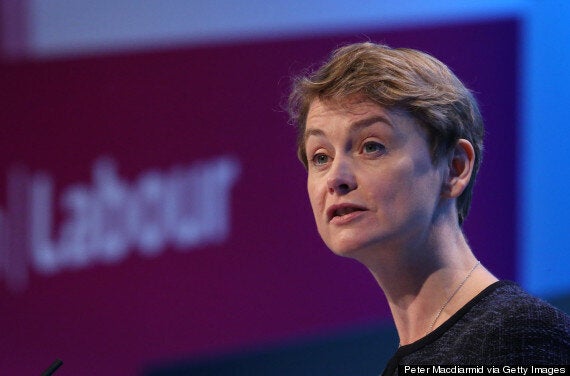 Yvette Cooper, the shadow home secretary, said Ukip were 'playing on people's fears'
Ukip has dedicated much of its European election campaign to the idea that Europeans are actively seeking to take jobs from British people. One poster says "26 million people in Europe are looking for work. And who's jobs are they after?" with a finger pointing at the viewer.
But statistics from Romania's TJobs.com, the country's biggest jobs website, show that British employers are fuelling the demand. In fact, Romanians are being bombarded by British recruiters, with offers in the first three months of this year up nearly 70% compared to the same period in 2013.
"The Government needs to address the impact of immigration or Ukip will be able to keep playing on people's fears," Cooper said.
"We need practical solutions to the concerns people have about their jobs and wages. And we need to challenge Ukip's nasty and divisive approach because they don't have the answers Britain needs," she continued.
"It's time to reform the rules in Europe and in Britain. Right now the system isn't fair, and it is too easy for dodgy employers or agencies to exploit immigration to undercut local wages and jobs.
"We need reform in Britain and in Europe. Exploiting migrant labour to undercut local wages and jobs should be stopped. So Labour would halt abuse of zero hours contracts, outlaw agencies recruiting only overseas, and make serious exploitation a crime."
"We need practical answers instead of parties like Ukip preying on people's fears, or pushing divisive, unpleasant views about who they will and won't live next door to. We will keep challenging Ukip hostility and extremism."