David Cameron has insisted he will be able to strong-arm the other 27 European Union member states into agreeing a transfer of significant powers back from Brussels to Westminster.
The prime minister hopes that his promise to renegotiate the UK's relationship with the EU and then put that arrangement to voters in a referendum before 2017 will prevent Ukip stealing his votes at the next election. However critics of his plan have pointed out that it could be incredibly difficult to get all the other European states to agree - particularly if it involved yet another change to the EU's treaties.
But the prime minister said today that he was "convinced we will get the changes we want" and that his aim was "to secure Britain's place in a reformed EU".
Speaking to BBC Radio 4's World at One programme while on the European election campaign trail on Wednesday, Cameron invoked, perhaps accidentally, the nickname of Belgian action hero Jean-Claude Van Damme. "We do have negotiating muscles in Brussels," the prime minister said.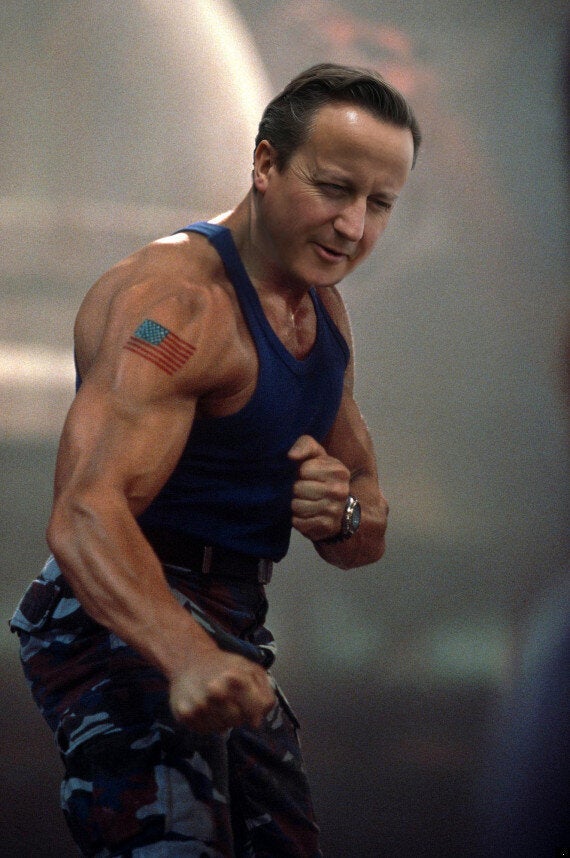 Cameron also rejected Nick Clegg's claim that some of the reforms the Conservative Party were asking for were little more than "flim-flam". The prime minister said he wanted "significant changes" to be made.
The Conservative Party faces an uphill battle if it wants to win an overall majority in 2015 - and the haemorrhaging of votes to Nigel Farage's Ukip makes it even harder. Cameron will warn voters that splitting the centre-right vote could allow Ed Miliband and Labour to slip through the middle and into Downing Street, resulting in no EU referendum.
However Farage told BBC Radio 4's Today programme this morning that he hoped Ukip could hold the balance of power in the next parliament, just as the Lib Dems do at the moment. And he said he would do a deal with any party, including Labour, if it meant securing an in/out EU referendum.
"I would do a deal, post the next election, I would help a minority party in Westminster, I would do a deal with the devil in those circumstances if it got us a referendum," he said.