With the unprecedented rise in 'belfies' (where people take photographs of their bottoms and post them on social media), one New York-spa is now offering 'bum facials' to get that rear looking picture perfect.
No, this isn't a joke. Just add 'spotty botty' to the long list of things the world tells you is wrong with your body...
The aptly-named 'Shiny Hiney Facial' is an exfoliating treatment for your bum and upper thigh, which smooths skin using steam and extractions (that's spot picking to you and me).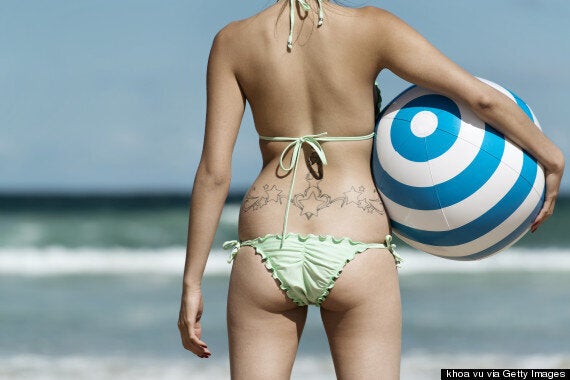 The treatment costs $65 (approximately £38) and lasts for 30 minutes. Afterwards, it seems, you could have a rear to rival the likes of Kim Kardashian and Jen Selter... in smoothness if not juiciness.
The brains behind this idea is skin expert Molly Lamb, whose own interest in skincare stemmed from personal struggles with her skin.
But, jokes aside, if you are worried about bottom acne skincare website, Skinacea, offer the following tips to try and combat the condition.
Practice good hygiene. Wash regularly (especially if you have hair on your butt!) and wear clean, breathable underwear that is not too tight.
Avoid sitting too long. Get up every hour and walk around to improve blood and air circulation.
Don't use pore clogging lotions. Use non-comedogenic body lotions with minimal ingredients. Avoid fragrance, perfumes, and dyes.
Don't pick or scratch at any pimples.
Switch body wash or soap. Use ones with fewer fragrances and dyes.
Switch shampoos, conditioners, and/or hair products. These can migrate down your body in the shower or when you sweat.