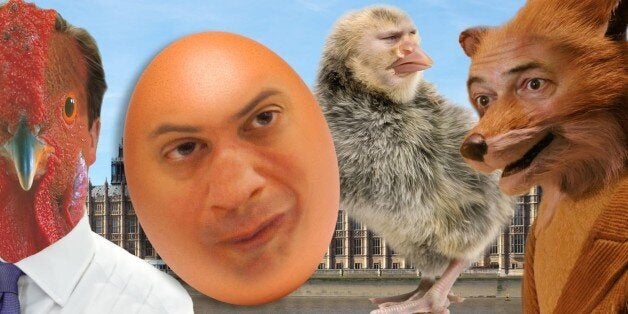 A jubilant Nigel Farage sent feathers flying Friday morning, declaring that the "Ukip fox is in the Westminster hen house" after his party landed major blows on the Tories and Labour in local polls.
Feather and chicken references have featured heavily in Ukip's media response Thursday and Friday.
The Cock of The Walk Ukip leader appeared to have hatched out a successful strategy, crowing: "Looking at the average vote share across the country and without wanting to count any chickens before they are hatched, it looks pretty good."
With over a third of councils having been declared, Ukip had gained nearly a hundred seats - already exceeding expectations of around 80 wins and – leaving the other major parties walking on eggshells.
They included 11 in Basildon to ensure it went from Tory to no overall control, and five in Thurrock to rob a shell shocked Labour of overall control.
In the north, Labour was left with egg on its face after Ukip showed it could pose a threat in the traditional strongholds of Ed Miliband's party whose supporters may fly the coop.
With 82 councils declared, Labour has gained 149 seats, Ukip has gained 92 seats, the Lib Dems have lost 127 and the Conservatives have lost 126.
Farage has now insisted Ukip will be "serious players" at the general election in 2015. The Eurosceptic party leader has predicted Ukip could hoover up 200 extra council seats by the end of the day - and said European election results due Monday could be even better.
Turnout looks set to be about 36% with most results in 161 English councils still to come. The Euro election results are due on Sunday.
Meanwhile, in Croydon, in a less than egg-cellent result – but furthering Ukip's chicken theme – councillor Winston McKenzie failed in his election bid, despite his claims that "the Ukip fox has struck again and there's feathers everywhere."
The former professional boxer and motivational speaker was the shining star of Twitter after this spectacular Sky News interview on Thursday night (featuring chicken references).
And this wonderful BBC interview (also featuring chicken references).
As Ukip smash its way into the picture for the general election, David Cameron has admitted the Tories need to show they have "answers" on issues such as immigration and welfare reform.
As recriminations began in the main parties following a stunning set of local election results for Nigel Farage, the Prime Minister said he still believed he could win another term in Downing Street next year.
But he conceded that the public were "frustrated" with the political establishment's failure to address their concerns.
"People want us to deliver," he said. "The economy is growing, we are creating jobs, but we have got to work harder and we have got to really deliver on issues that are frustrating people and frustrating me, like welfare reform and immigration and making sure people really benefit from this recovery.
"We will be working flat out to demonstrate that we do have the answers to help hard working people."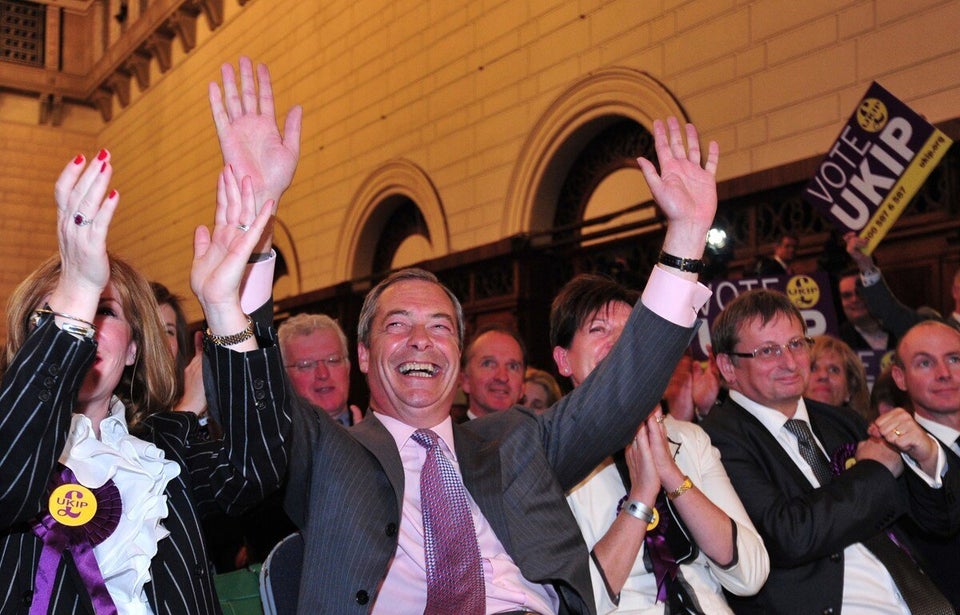 European and local council elections