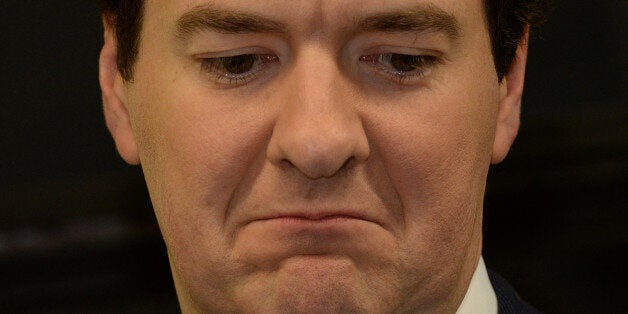 George Osborne has said he respects Nigel Farage as he urged his party to listen to the "anger and anxiety" of those who voted for Ukip in Thursday's local elections.
Despite his kind words about the Ukip leader, Osborne added Farage does not have "answers to the country's future" and that he does "not agree with him".
The chancellor told the BBC Radio 4's Today programme: "I respect anyone who wants to put forward about ideas about how this country should be run, I respect participants in the political debate, including Nigel Farage."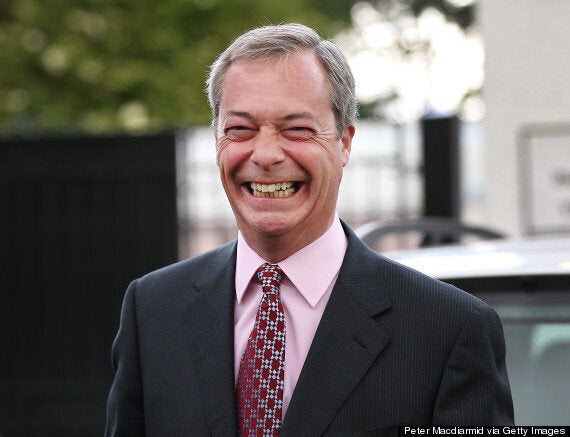 Although Osborne acknowledged why many people in Britain are turning to Farage's party, he insisted the "only choice" at next year's election is between David Cameron and Ed Miliband.
He starkly warned voters that they will "live with the consequences for years" if they fail to switch their votes to the Tories.
Osborne asked: "As we approach a general election people will focus on the choice they have – do they want Ed Miliband as the prime minister or do they want David Cameron and the Conservative government?"
The local elections saw Ukip gain 155 seats in typically Labour and Conservative areas, but the Chancellor rejected calls from Tory backbenchers for a Tory-Ukip pact and said that his party will now "work incredibly hard" to address voters' concerns.
Labour insiders have warned Miliband that the "scale of the nightmare for Labour is extraordinary".
With 160 of 161 English councils declared, Labour has gained 292 seats, the Lib Dems have lost an abysmal 284 and the Conservatives have lost 201.
Seven Conservative councils in the south of England have gone to no overall control, some following UKIP gains.
The BBC's projected national share of the vote suggests UKIP would have scored 17% in a country-wide election. Labour would have got 31% of the vote, just two points ahead of the Conservatives on 29% with the Liberal Democrats on 13%.
On Friday night Farage claimed that Ukip had become a "serious player" in British politics. He has also warned the main parties he will "see them in Westminster" next year.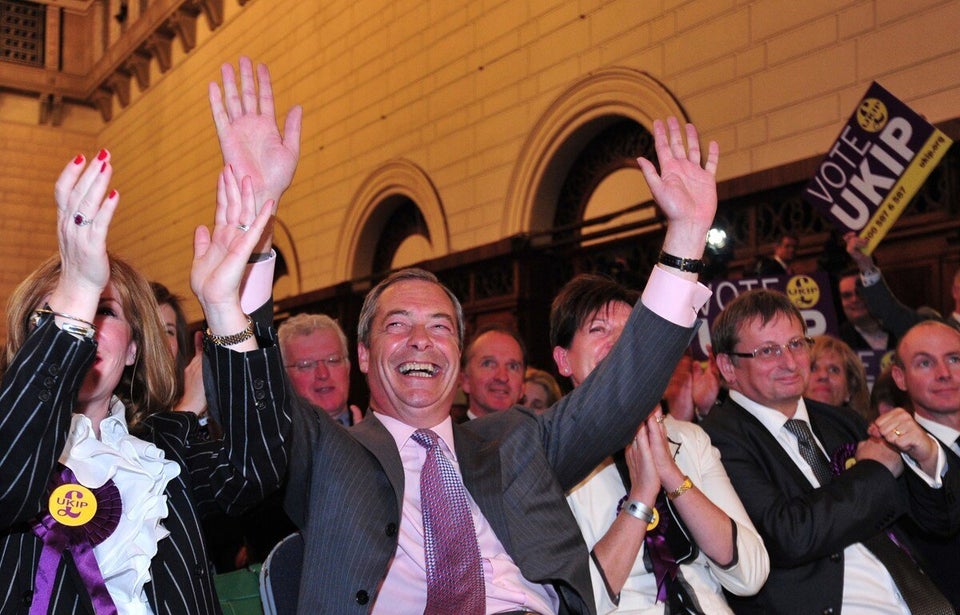 European and local council elections