EU leaders, including Cameron, will meet for dinner in Brussels on Tuesday, and the PM is expected to speak to more of them before the meeting. In a series of phone calls over the last few days, the Prime Minister said they should seize the opportunity to show that they would respond to voters' concerns and it would not be "business as usual".
A Downing Street spokesman said: "The Prime Minister has made a number of planned calls to European leaders in recent days ahead of the Informal European Council in Brussels tomorrow evening. The PM has been making the point in these conversations that leaders should seize the opportunity of tomorrow's dinner to heed the views expressed at the ballot box that the EU needs to change and to show it cannot be business as usual.
"The turnout and results in the European Parliament elections have underlined the need for reform to ensure that the EU is doing more to deliver what voters care about: jobs, growth and a better future. Fellow leaders have agreed that it is an important moment for the European Council to set out its view on the future of the EU and provide clear direction of what is expected from the next European Commission."
In his conversations with German chancellor Angela Merkel, Lithuanian president Dalia Grybauskaite, Hungarian PM Viktor Orban, Swedish PM Fredrik Reinfeldt, Slovenian PM Alenka Bratusek and Irish Taoiseach Enda Kenny, Mr Cameron also stressed the need for consultation over the appointment of a new European Commission President after Jose Manuel Barroso's term ends in October.
Cameron made clear that he does not accept the argument that the job should go to Luxembourg's former prime minister Jean-Claude Juncker by virtue of his election as the candidate of the European People's Party, which emerged from the polls as the largest single party. Cameron pulled the Tories out of the centre-right EPP because of its federalist sympathies.
"On the process for appointing the next President of the European Commission, the PM has agreed with the other leaders that tomorrow's meeting is just the start of the process and there will need to be more consultation in the coming months," said Downing Street.
"It is clear that other leaders share the PM's view that the European Council has a clear mandate in the Treaty to nominate the next President of the European Commission and it is important to follow that procedure." The spokesman added: "The phonecalls have also covered Ukraine which will also be discussed at tomorrow's meeting.
The PM noted the successful conduct of the elections despite the exceptionally challenging circumstances and reiterated the need for the EU to continue to support the Ukrainian government as it embarks on the tough, but necessary reforms. We expect the PM to speak to more European leaders tomorrow morning before travelling out to Brussels."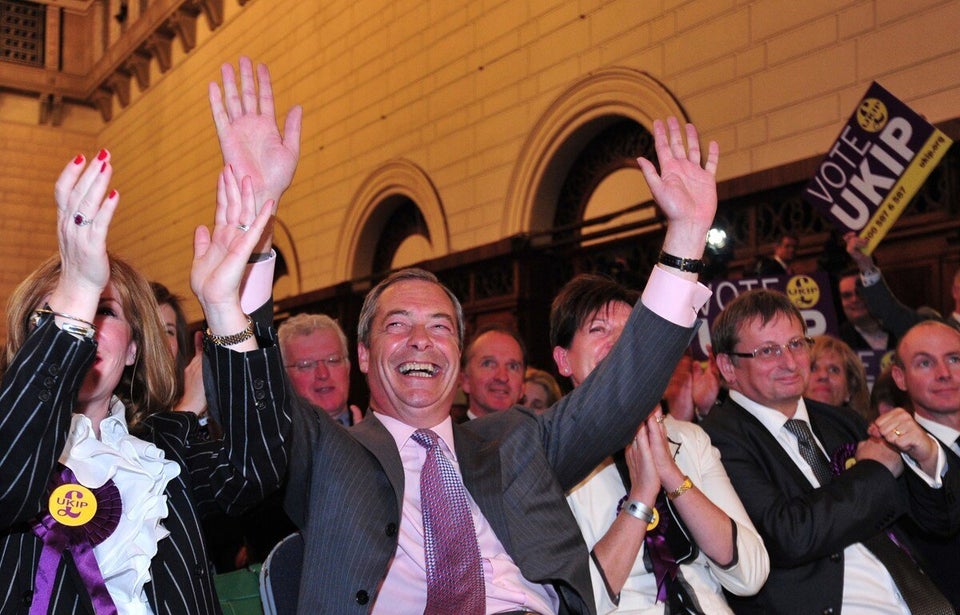 European and local council elections
Related