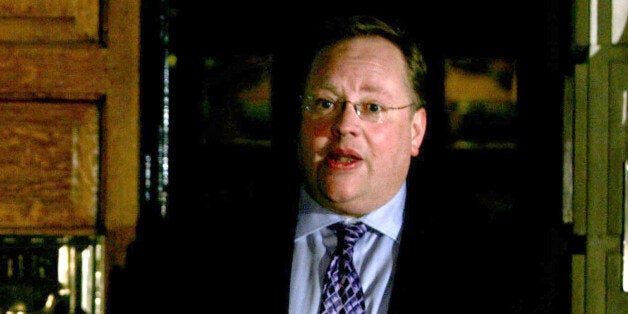 Embattled Nick Clegg faces a fresh crisis after former Liberal Democrat chief executive Lord Rennard finally apologised to four women who accused him of sexual harassment.
The Deputy Prime Minister has been urged to eject the peer from the party in the wake of his concession that he "may well have encroached upon 'personal space'" - albeit inadvertently.
But friends of Lord Rennard indicated that, far from quitting, he will now seek to have the Lib Dem whip restored after complying with the recommendations of an independent inquiry.
The row erupted after a desperate week for Clegg that saw his party eviscerated in local and European elections.
His most senior colleague, Vince Cable, has been forced to deny plotting to oust him - a change being openly demanded by some MPs and activists.
Lord Rennard's expression of regret followed more than a year in which he responded to a series of complaints about his past behaviour by denying any wrongdoing.
After police dropped an investigation into the allegations, a probe carried out for the Lib Dems by Alistair Webster QC concluded there was broadly credible evidence he had violated personal space.
But Webster found no breach of party rules could be proved beyond reasonable doubt, and merely suggested Lord Rennard should say sorry.
When Lord Rennard refused to do that, he was suspended in January for bringing the Lib Dems into disrepute.
However, he threatened a legal battle to overturn the punishment, arguing that he had not been allowed to see the full report and risked opening himself to damages claims.
A statement supplied to the party by the peer's lawyers this week made clear he was apologising after being given access to a redacted version of Webster's findings.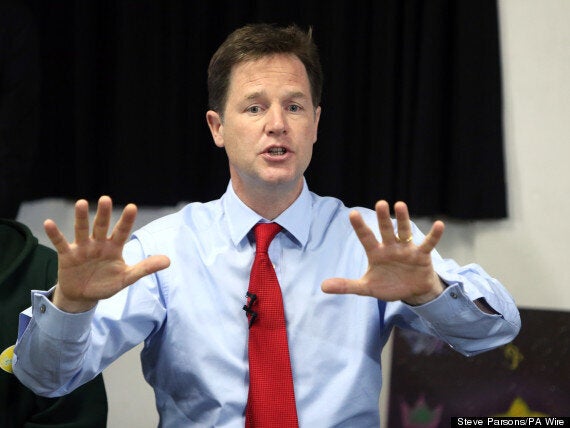 "Lord Rennard wishes to achieve closure of the contentious issues that have been in the public domain for the last 14 months by expressing his apologies to Susan Gaszczak, Alison Goldsworthy, Bridget Harris and Alison Smith," he said.
"Lord Rennard personally accepts the full report of Alistair Webster QC as given to him on March 7 in its entirety.
"Whilst Alistair Webster QC's report made absolutely no requirements of Lord Rennard, or made any recommendations whatsoever concerning him, he does recognise, as suggested in the full report, that he may well have encroached upon 'personal space'.
"In relation to this, Alistair Webster suggested in his report that Lord Rennard 'may well wish to consider an apology'.
"He would therefore like to apologise sincerely for any such intrusion and assure them that this would have been inadvertent.
"He hereby expresses his regret for any harm or embarrassment caused to them or anything which made them feel uncomfortable.
"Lord Rennard wishes to make it absolutely clear that it was never his intention to cause distress or concern to them by anything that he ever said or did.
"He also hopes that they will accept that the events of the last 14 months have been a most unhappy experience for him, his family and friends and for the party."
Ms Goldsworthy told Channel 4 News: "Well, I am relieved that some acceptance has now started to come forward from Chris Rennard that what he did was not okay but very frustrated that I have had to spend the last 15 months talking about things that are really very private and quite intimate to me to be able to achieve it.
"If he had accepted and offered this apology up 15 months ago then things may be very different."
Goldsworthy urged Nick Clegg to kick Lord Rennard out of the Lib Dem party. "The right thing is to look at the body of evidence that has come before them which is currently being considered," she said.
"To look at the fact that Chris Rennard has now accepted that his behaviour was untoward, which he has spent the last 15 months denying and trying to discredit anybody who spoke out and to say, 'No, that is not acceptable and you should be kicked out'."
But a friend of Lord Rennard insisted the peer would have apologised earlier if he had been allowed to see the report in full.
"Had Chris Rennard been given the whole report he would then have said, yes, I apologise," the friend said. "While Nick Clegg, (party president) Tim Farron et al were saying 'yes, he should apologise', he did not know what he should apologise for."
The friend said Lord Rennard was given sight of a redacted copy of the report in March, and an offer to apologise was made by his lawyers during mediation sessions.
Not all the women were willing to accept the apology, and the mediation attempt has now broken down, but the peer has chosen to say sorry anyway, they added.
The friend made clear that Lord Rennard now wanted to resume the party whip in the Upper House.
As he had complied fully with the Webster report, there was "little point" in continuing the probe into whether he brought the party into disrepute by failing to abide by its findings.
The friend stressed that neither the police investigation nor the QC had found evidence to suggest he had committed any offence. "He has been found not guilty twice," they said.
It is understood the peer is now awaiting the party's response, and would rather not "go down the road" of legal action.
A Liberal Democrat spokesman said: "An appeal has been submitted by three of the original complainants against the outcome of Alistair Webster's investigation.
"Separately, an appeal has been submitted by Lord Rennard against the disciplinary process for bringing the party into disrepute by his failure to apologise, and his conduct after the publication of Webster's conclusions.
"Both appeals will be considered by the English Appeals Panel in accordance with the rules of the party. We cannot comment further on any aspect of that process while it is ongoing."