A Korean woman's decision to undergo cosmetic surgery to look just like her idol, Miranda Kerr, is redefining the word 'superfan'.
While some (including ourselves) may think that the decision to transform your face to look like someone else's is a little extreme, reports suggest that the woman is being praised online for her decision to go under the knife.
But Hong Yuh Reum is not just enjoying internet stardom, she claims her transformation has also done wonders for her career as an international model.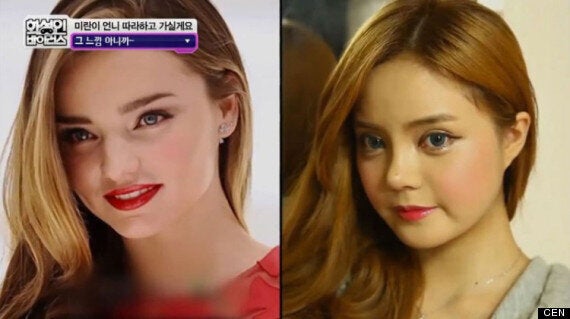 And that really took off after she featured on a Japanese TV special about plastic surgery where she admitted Kerr was the inspiration for hew money-spinning new look.
She said: "I saw a picture of her in a magazine and I knew that it was the look I wanted. She has a baby face but she's very sexy. I knew I wanted to be like her.'
The show focussed primarily on the dangers of cosmetic surgery, up to and including death from surgical complications, but Reum had nothing but praise for surgery, attributing going under the knife to much of her career success.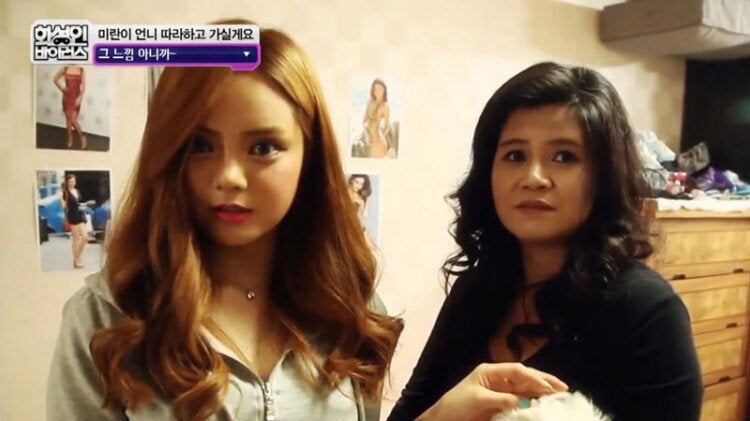 Miranda Kerr Superfan Gets Surgery To Look Like Her Idol
The model from South Korea said it needed multiple cosmetic surgery procedures to look like her idol, including operations on her surgery on her eyes and nose.
She also wears blue contact lenses and dyes her hair a honey-brown shade, adding contouring makeup to make her look more like the Australian model, and studying videos of her so she can copy her style.
Hong said that even before her operation people would tell her mother she looked like an 'adorable non-Korean child'
She said: "I didn't do my forehead. I only did my eyes and nose. Besides that, I haven't touched anything. I didn't put anything in my cheeks and it's all fat.
"When I said I wanted to get surgery, everyone around me tried to dissuade me. In fact, people often asked if I had surgery even before I got it. I wanted to look like Miranda Kerr so I decided and went ahead with surgery.
Hong expressed her disappointment that the former Victoria's Secret Angel isn't more popular in South Korea and said she was a huge fan: "I have her pictures on my wall, I hope my imitating her will help her to become more popular the Korean Peninsula."
According to a 2012 survey from International Society of Aesthetic Plastic Surgeons (ISAPS), South Koreans have more plastic surgery than any other nation.
The survey, which is quoted on MailOnline, claims that 20% of women aged 19 to 49 in the capital city of Seoul have admitted to going under the knife.
One of the most popular surgical procedures is double eyelid surgery, says the report, which reduces excess skin in the upper eyelid to make the eyes appear bigger and more 'Western'.
Korean photographer Ji Yeo recently documented how Eastern and Western cultures have begun approaching plastic surgery differently.
Her series, entitled "Beauty Recovery Room" shows the painful lengths women will go to achieve their perfect body in South Korea.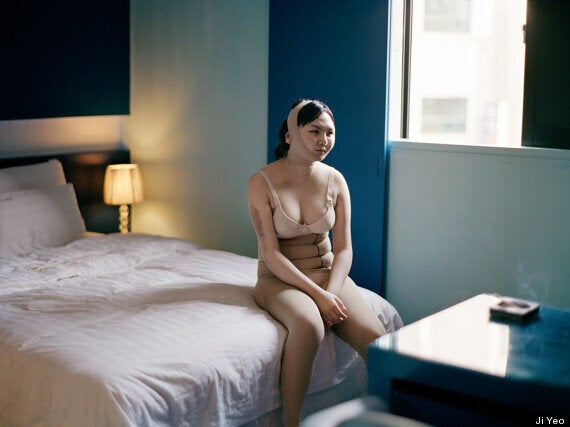 Photographer Yeo captures painful post-op moments of Korean women
"It seemed to provide them pleasure and satisfaction. During the photo shoots, and even though they were in extreme pain, I could feel their excitement; the excitement of hopes realised."
Tell us what you think of Yeo's series of portraits in the comments below.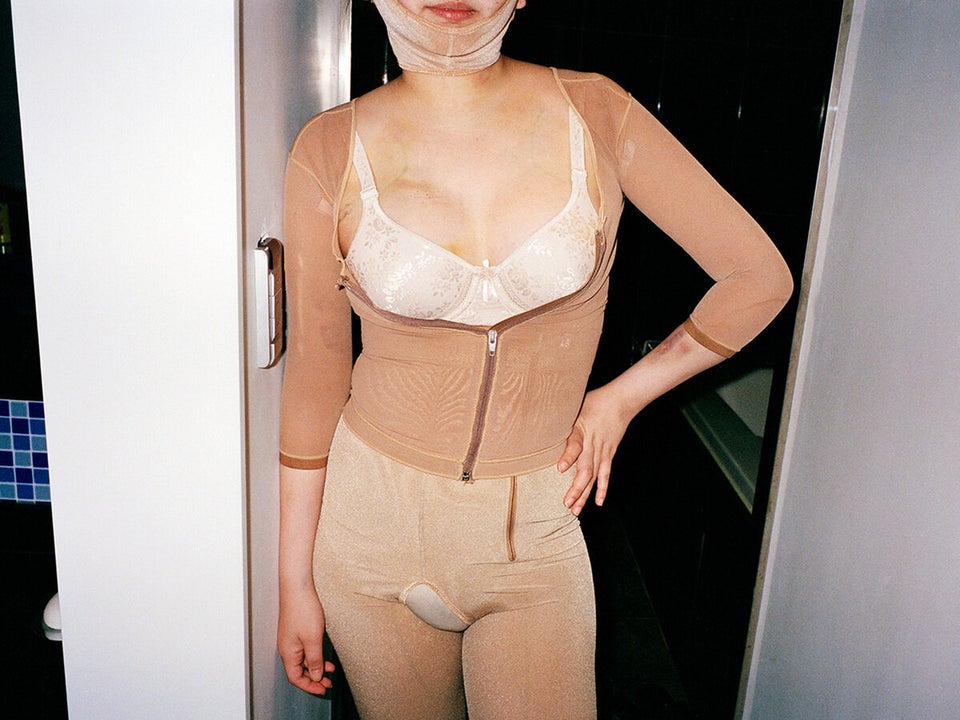 Ji Yeo (NSFW Photos)