But one fantastic campaign is showing that women of all shapes and sizes can look great on the beach.
Plus-size model Robyn Lawley has collaborated with plus-size fashion blogger Gabbi Gregg and brand Swimsuits For All to create a calendar featuring plus-size models, which challenges the usual concept of the 'perfect bikini body'.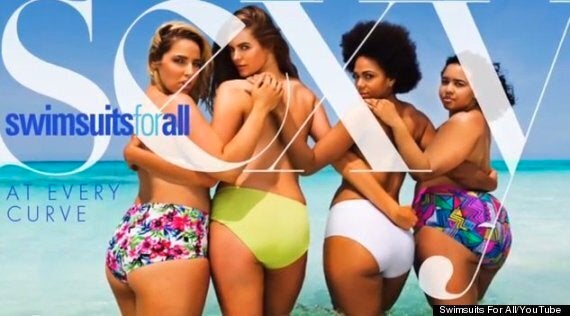 In the above behind-the-scenes video from the shoot, 24-year-old Robyn, who is a UK size 16 and 6ft 2in tall, reveals that she finds it difficult to find bikinis to fit her figure and has often resorted to wearing underwear on the beach instead.
Meanwhile Gabi, 27, tells viewers that she wants to see more diverse body images in the media and wants more women to feel body confident.
"I think it's sad that the representatives of women in mainstream culture are usually so small because we have such a diversity of sizes in the real world," she says.
"What I think that happens is that so many women see those girls and they think they have to look like them and I know that plus-size models and bloggers like myself are really helping change that."
We think this calendar of natural, happy women offers a refreshing alternative to the 'one-size-fits-all' idea of beauty which usually dominates the media.