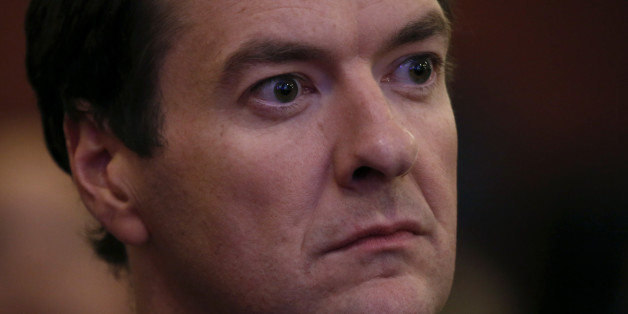 Bloomberg via Getty Images
Britain's economy is still fragile despite a recent onset of improving growth, a top Bank of England policymaker has warned.
In a message that will jar with any message of economic optimism from ministers like chancellor George Osborne, Richard Sharp, who sits on the Bank's Financial Policy Committee, warned: "The U.K. economic position is still fragile."
See also: Here's Why George Osborne Shouldn't Brag About The UK Recovery (GRAPH)
Bank officials are increasingly worried about the risks of the UK housing market overheating, as a rapidly rising house prices fuel fears of a bubble developing. Soaring house prices could see home-buyers take on more debt than they can afford, which would leave them vulnerable when either interest rates rise, or house prices fall.
According to Halifax, UK house prices soared by 3.9% in the last month, the biggest rise since 2002, to £184,464.
Sir Jon Cunliffe, the Bank's deputy governor for financial stability, previously warned: ""It would be dangerous to ignore the momentum that has built up in the UK housing market since the spring of last year."
However Sharp suggested that the Bank's FPC would take a "graduated and proportionate action" to head off any risks from a burgeoning housing market.
The FPC is expected to take action next month in response to the state of the housing market and other potential risks. Officials could tighten the underwriting rules further, or could force banks to hold more capital in case home loans default.
The Bank could also ask the government to make changes to its mortgage guarantee scheme Help to Buy, which critics have warned would help overheat the market by boosting demand without helping the supply of new homes.
Sharp observed that officials will need to choose the right approach carefully, as they can have unintended consequences, to ensure that officials preserve financial stability while supporting economic growth.
"Please do not expect an omniscient committee which, by their collective capabilities, can always successfully anticipate shocks," he said. "There are limits to the certainty with which we can rely upon central bankers' vision and the consequences of their actions."