Rooney scored in the 2-2 draw against Ecuador in Miami on Wednesday and despite another subdued performance was adamant the criticism was not bothering him.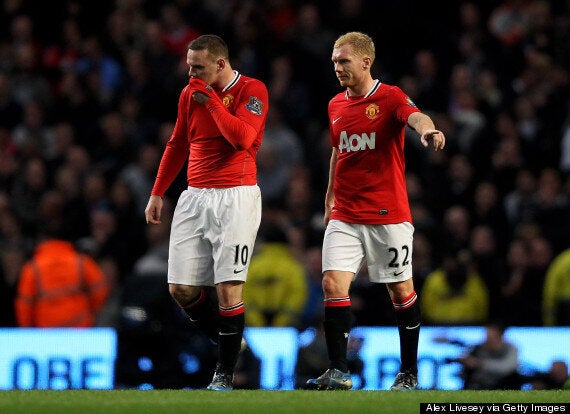 Rooney played alongside Scholes for the best part of a decade at United
"To be honest, I'm not really interested in what anyone else has got to say," Rooney said. "I'm interested in what Roy Hodgson and the coaching staff here and the people around me say. People have their opinions but I don't agree with them.
"Paul Scholes has been a teammate but he's been away from the first team for a long time.
"I've seen a lot of you saying he's coached me and been around the team but he hasn't. I'm not really going to react. I'm not interested. He's got his opinions so let's leave it at that."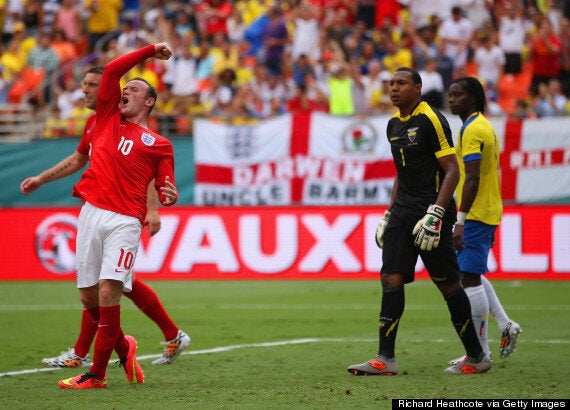 Rooney celebrates his goal against Ecuador in Miami on Wednesday
Rooney played alongside Scholes for England at the 2004 European Championship, shortly before he joined United, and has gone on record saying the former midfielder is the best player he has come across in training.
However, in a session on the eve of United's October 2010 Champions League clash with Bursaspor, it was Scholes who injured Rooney after Sir Alex Ferguson revealed the striker had handed in a transfer request.
Rooney was sidelined for a month.