Internet bogey man Slender Man has now been linked to three shockingly violent incidents including multiple stabbings allegedly carried out by children.
Two 12-year-olds have been charged with first degree attempted homicide after reportedly stabbing their slumber party friend, also 12, 19 times and leaving her for dead in the woods.
The unnamed victim survived and the suspects have since told detectives they were trying to prove the existence of the fictional horror character who is said to stalk children.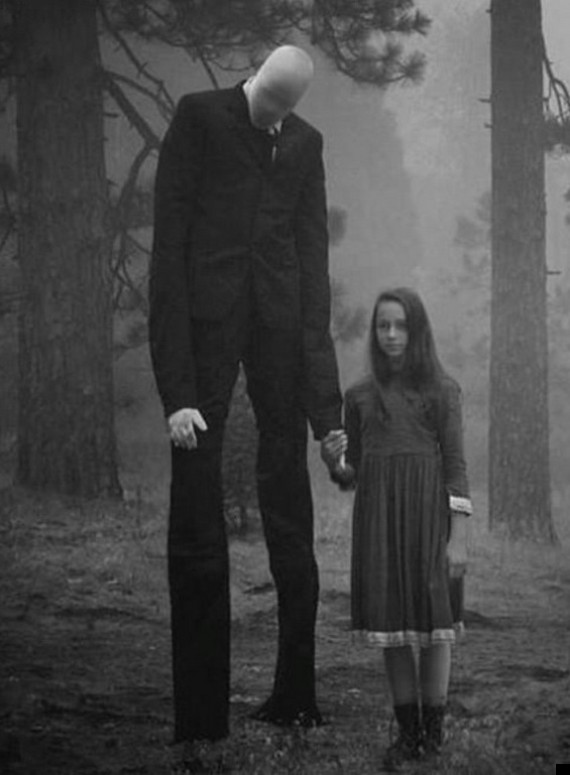 The make-believe horror character Slender Man may have inspired multiple stabbings and even murders in America
Last week a Cincinnati mother told how her 13-year-old daughter stabbed her multiple times in an attack apparently planned to please Slender Man.
And on Sunday two Las Vegas police officers and a passer-by were shot dead by married couple Amanda and Jerad Miller, who then turned their guns on themselves.
Jerad had previously dressed up as the faceless Slender Man, a neighbour has since revealed.
SEE ALSO: Who Is Slender Man & Why Is He Inspiring Children To Attempt To Kill?
But it's not the first time a work of fiction has inspired true life crimes.
In 2013 a Texas judge released a teenage murder suspect's handwritten confession, in which he claimed the 2007 film Halloween, directed by heavy metal musician Rob Zombie, inspired him in the slayings of his mother and sister.
The 2007 film, which is both a prequel and remake of John Carpenter's 1978 film of the same name, highlights the early years of fictional serial killer Michael Myers.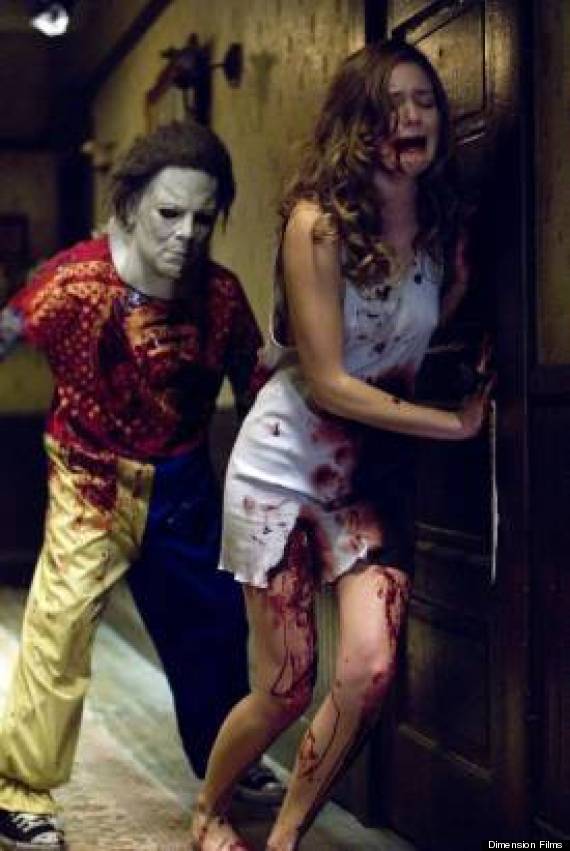 Rob Zombie's remake of Halloween highlights the early years of fictional killer Michael Myers
In the film, a 10-year-old Myers murders several people, including his older sister, his sister's boyfriend and his mother's boyfriend.
"After I watched the movie (a total of three times in one week) I put it back in the case and threw it in the trashcan so that people wouldn't think that it influenced me in any way," Jake Evans wrote, according to police.
'Halloween'
The confession says the teenager spent the earlier part of 3 October, 2012 watching the film, playing golf, and contemplating the murder of his mother, grandparents and three sisters.
"My plan was to kill my sister and my mom at my house and then go over to my grandparents and kill my oldest sister, Emily, and my two grandparents. Then I was going to wait until morning and kill my other sister, Audrey, because she was visiting from college," he wrote.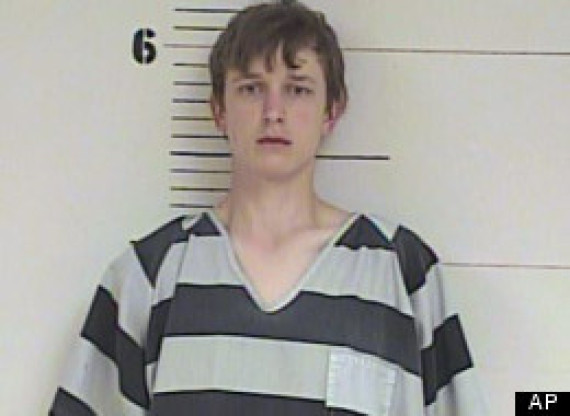 A judge has released a written confession from Jake Evans in which he claims the film influenced the slaying of his mother and sister
No new date has yet been given for Evans's trial
Convicted D.C. sniper Lee Boyd Malvo reportedly tried to use the film The Matrix as part of an insanity defence when he stood trial for the Washington Sniper killings.
Malvo is serving a life sentence in a prison in Virginia. His accomplice John Allen Mohammad was executed by lethal injection in 2009.
'The Matrix'
The pair were linked to 27 shootings across the country in 2002, including 10 fatal attacks in the Washington area.
According to the Baltimore Sun more than a hundred drawings and notes found in Malvo's jail cell, as well as the testimony of a social worker, indicate he had an obsession with The Matrix.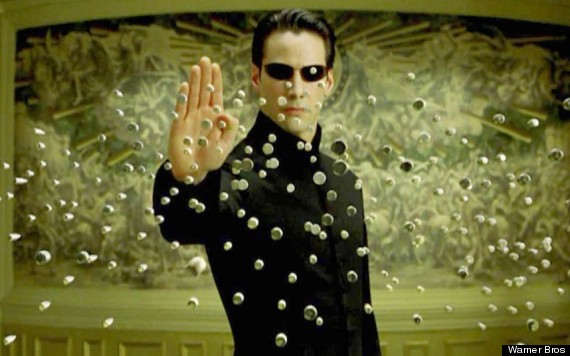 Convicted DC sniper Lee Boyd Malvo reportedly spoke of his obsession with The Matrix
Malvo is reported to have told detectives and the social worker to watch the film to understand his motives.
Some of Malvo's drawings were introduced as evidence during the trial, including one which shows central character Neo (played by Keanu Reeves) and makes references to the film's slogans of freeing one's mind.
"The outside force has arrived, free yourself of the Matrix 'control,'" Malvo wrote on one drawing that depicted him handcuffed with the word Bondage on his chest. "Free first your mind. Trust me!! The body will follow."
The 1999 film has been used as an explanation for other violent acts too.
In May 2000 a Swiss exchange student dismembered his landlady because she was emitting "evil vibes" and he was afraid of being "sucked into the Matrix". The case did not go to trial after the judge accepted an insanity plea.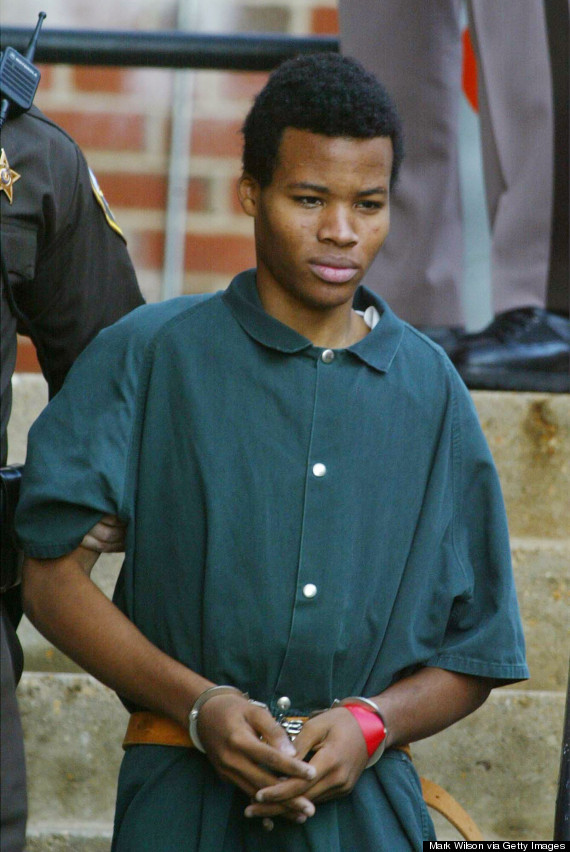 Malvo is serving a life sentence
And in 2002 a 36-year-old bartender shot her landlady three times. She told a court: "They commit a lot of crimes in The Matrix". Her insanity plea was also accepted.
Andrew Conley is serving a life sentence without parole for strangling his 10-year-old brother in 2009, just weeks after claiming he wanted to be like the fictional television serial killer Dexter.
'Dexter'
According to CBS News, the then-17-year-old told police he had fantasised about killing people for years and in the weeks before the murder told his girlfriend he wanted to be like the character played by Golden Globe and Emmy winner Michael C Hall.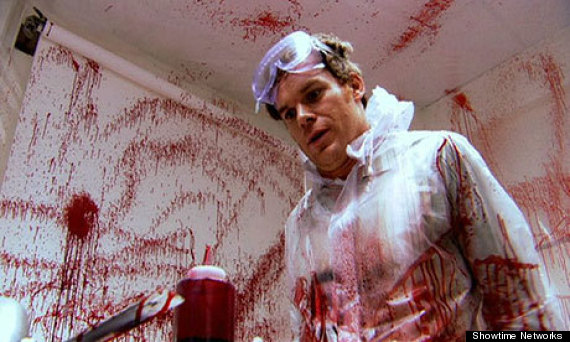 Andrew Conley confessed to killing his 10-year-old brother, revealing he admired the fictional television serial killer Dexter (pictured)
Conley confessed to the killing in 2010, thus averting a murder trial.
In 2009 a woman and two men were convicted of murdering a teenager who was doused in petrol and burned alive – in a re-enactment of a scene from a horror film called Severance.
'Severance'
Simon Everitt, 17, died after he was tied to a tree in Norfolk and then set on fire.
During the trial it emerged defendant Jonathan Clark, 20, had watched the film around a year before Everitt was killed.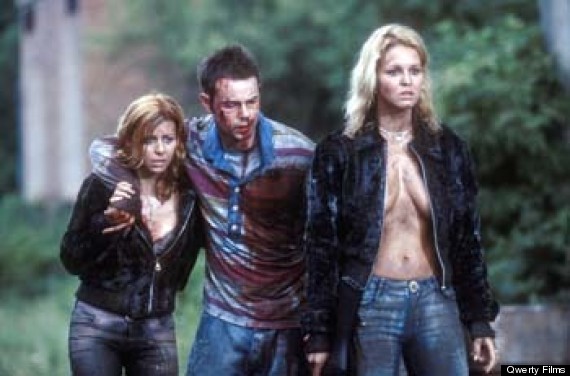 The murder of Simon Everitt was reportedly inspired by the 2006 film Severance (pictured)
Prosecutor Karim Khalil QC said: "When Clarke watched that DVD, he made a comment to this effect: 'Wouldn't it be wicked if you could actually do that to someone in real life?'"
Cult horror film Scream was said to be the inspiration for a killing in French speaking Belgium back in 2001.
'Scream'
Belgian lorry driver Thierry Jaradin, 24, dressed in the black tunic and ghoulish mask inspired by Edvard Munch's painting The Scream when he stabbed 15-year-old schoolgirl Alisson Cambier to death.
"Clamping his hand over Alisson's mouth to muffle her screams, he stabbed her 30 times, ripping open her left side. He then lowered her blood-soaked corpse on to his bed, slipped a rose into one of her hands and telephoned his father and a colleague to confess", reported the Guardian.
It added: "He later told police that his crime had been premeditated and had been motivated by the cinematic trilogy." (There are now four films in the series).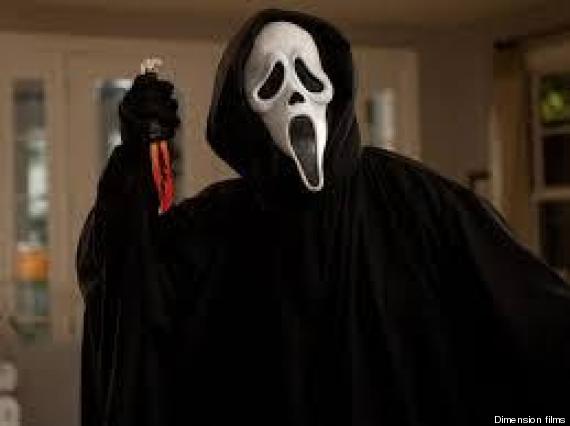 Thierry Jaradin is said to have dressed in a Scream tunic and mask to murder schoolgirl Alisson Cambier
Oliver Stone's film Natural Born Killers has been accused of inspiring the 1999 Columbine High School shootings.
A lawyer for the Columbine victims and their families attempted to sue the production company behind the film, along with the companies responsible for The Basketball Diaries and video games Doom and Mortal Kombat, ABC News reports.
'Natural Born Killers'
A profile of Dylan Klebold compiled by the Jefferson County Sheriff's Department and published on CBS News states:
"In April of 1998, at the end of their junior year, Harris and Klebold received their copies of the Columbine High School 1998 yearbook. A full year before their rampage Klebold made four entries in Harris's yearbook. One such entry referred to 'the holy April morning of NBK (Natural Born Killers).' Another entry says in part 'killing enemies, blowing up stuff, killing cops!! My wrath for January's incident will be godlike. Not to mention our revenge in the commons.' The January incident Klebold referred to is believed to be his arrest for breaking into a vehicle on Jan. 30, 1998. The Columbine cafeteria is also called the commons."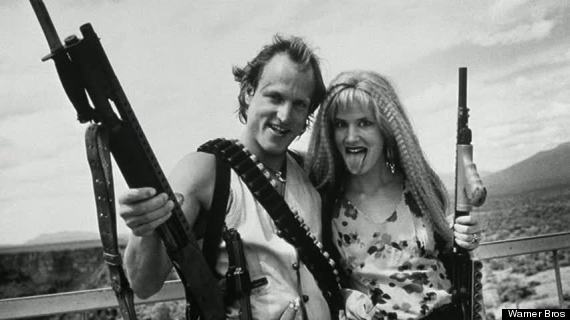 There were allegations the Oliver Stone film Natural Born Killers inspired Columbine killer Dylan Klebold
The case, which claimed the companies had encouraged shooter Klebold to kill, was dismissed in 2001.
In 2012 James Holmes stormed a Colorado theatre at a midnight screening of The Dark Knight Rises and allegedly cried "I am the joker" before opening fire and killing 12 people.
New York Police commissioner Ray Kelly told CBS News: He had his hair painted red, he said he was 'The Joker,' obviously the 'enemy' of Batman".
'The Dark Knight Rises'
Holmes, 25, faces 166 charges of murder and attempted murder for the massacre that also left 58 injured.
He has pleaded not guilty by reason of insanity to murder and related charges. Prosecutors are seeking the death penalty and will have to prove he was sane during the attack.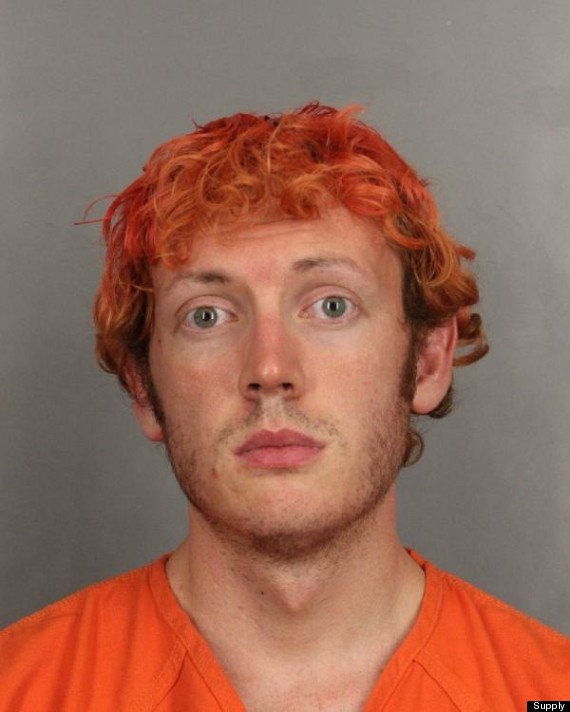 The police booking shot of James Holmes