Robbers wielding sledgehammers have staged a smash-and-grab at one of the country's best known five star hotels, hitting a woman with one of their mopeds as they fled the scene.
A gang of six men pulled up on mopeds outside the Dorchester Hotel in wealthy Mayfair in central London in the early hours of this morning and smashed display cabinets, stealing watches and jewellery.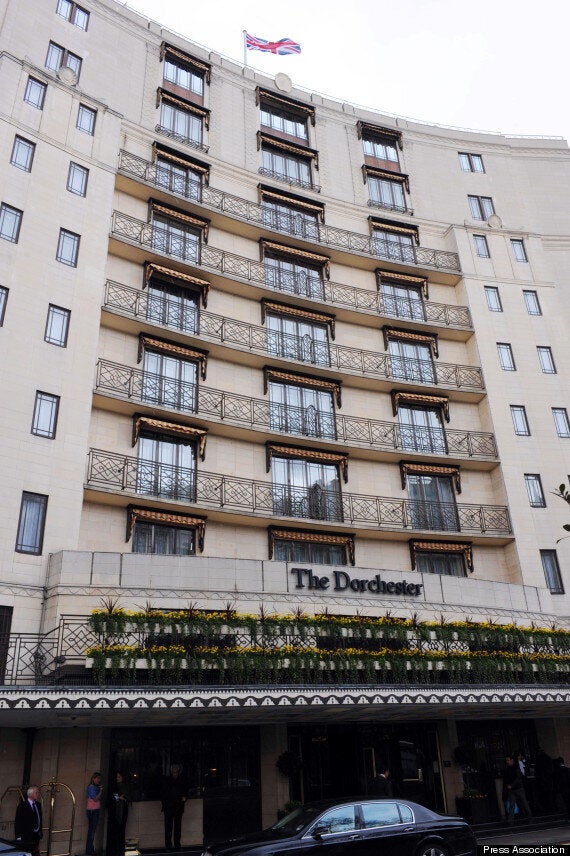 The Dorchester is one of London's most prestigious hotels
In the wake of the heist, which police said was well-planned, the thieves managed to shake off pursuing officers just over a mile away in Shaftesbury Avenue.
One of the bikes hit a 25-year-old woman in Cambridge Circus as the gang fled, leaving her with leg injuries that required hospital treatment.

The hotel is currently at the centre of a storm of controversy over its owner, the Sultan of Brunei, who is introducing sharia law to the country, which stipulates gay people should be stoned to death.
Detective Constable Alex Flanagan said: "We are in the early stages of our investigation and I would like to hear from anyone who was on Park Lane or nearby who may have seen the robbery or the men making their escape.
"Likewise I am keen to hear from anyone who may have witnessed the accident that took place in Cambridge Circus.
"This was a well planned and thought through robbery and there may be people who know who is responsible and I am keen for those with any information no matter how small to come forward and assist us with our investigation."
This follows a number of similar robberies that have taken place in London's West End, where thieves have arrived on bikes and tried to smash their way in to jewellery stores.
A spokeswoman for the Dorchester said: "We can confirm that there was an incident at the hotel last night in which showcases were damaged. The hotel security team were quick to respond and the matter is now in the hands of the police.
"As ever the comfort and security of our guests and employees remains our top priority."