Rik Mayall's wife has spoken for the first time since his death and revealed she doesn't know what killed him.
Rik - who died on Monday at the age of 56 - suffered serious head injuries and developed epilepsy following a serious quad bike accident in 1998.
Speaking outside the home she shared with the comedian and their three children, she said: "We don't know yet what happened. He had a strong heart so I don't think it was a heart attack.
"But we just don't know until the coroner's report. Maybe he had a fit, maybe it was his heart, we just don't know."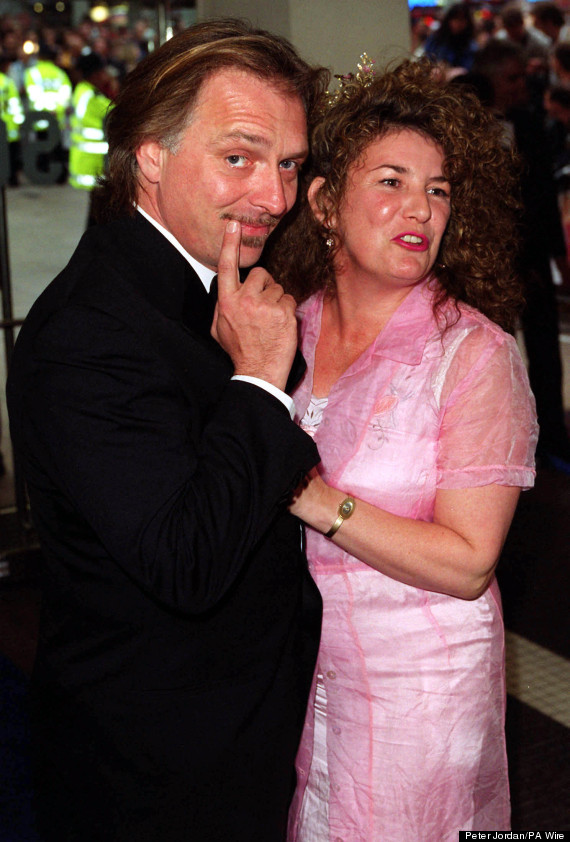 Rik with his wife Barbara
Paramedics were called to Rik's family home in Barnes, West London after make-up artist Barbara dialled 999 around midday.
Police officers arrived shortly afterwards who spoke to the family including the couple's three children, Rosie, 28, Sidney, 26, and 19-year-old Bonnie.
Rik's body was taken from the house and driven away in a coroner's office ambulance at around 7pm.
Friends of the star, who was best known for his roles in 'Bottom, 'The Young Ones, and 'Blackadder, said he had never fully recovered following his quad bike accident, which left him in a coma for five days.
Laurence Marks, who co-created the political comedy 'The New Statesman', said Rik's memory had deteriorated so much that he sometimes didn't recognise friends.
He told The Sun: "His death is a shock but I wasn't surprised. I think since his quad bike crash his health deteriorated.
"His brain was affected by the accident. He started to lose his long-term memory."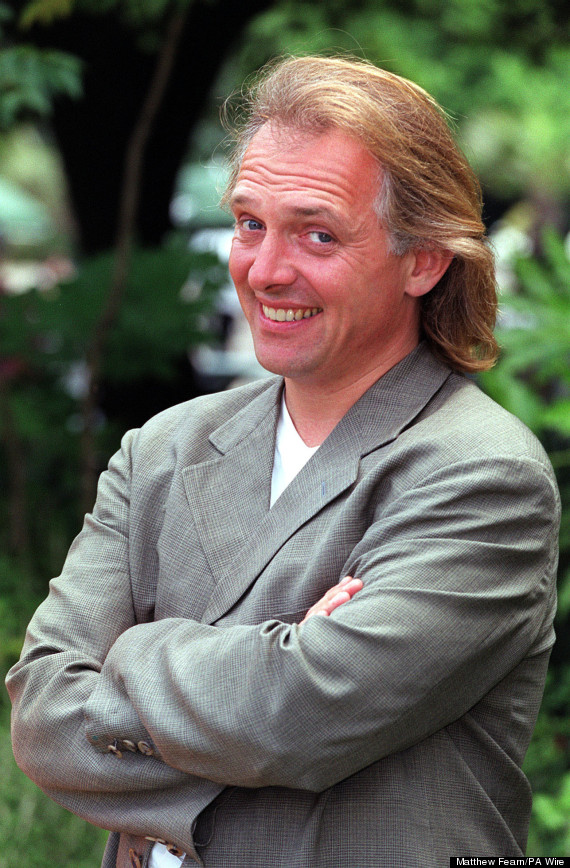 Rik Mayall who died at the age of 56 on Monday
But others who had spent time with him recently have spoken of how he was showing no signs of ill health and was in good spirits.
Producer Sjef Scholte, who was working with him on a new movie called 'The Escape' just last week told the Mirror: "He was having a lot of fun and was so happy.
"He made no complaints about being ill that's why it is such a shock. He doesn't drink at all. He did all the scenes and we had a wonderful time. Everybody enjoyed his presence."
Tributes poured in for Rik yesterday, including from Adrian Edmondson, his long-time friend and colleague, who said: "There were times when Rik and I were writing together when we almost died laughing.
"They were some of the most carefree stupid days I ever had, and I feel privileged to have shared them with him.
"And now he's died for real. Without me. Selfish b*****d."
LIKE US ON FACEBOOK | FOLLOW US ON TWITTER