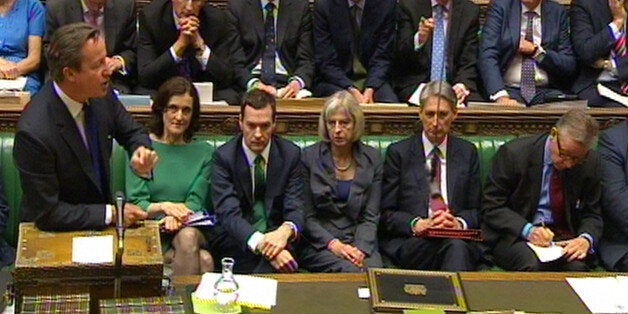 Theresa May, Michael Gove and George Osborne can sleep easy this summer, in the knowledge that David Cameron is unlikely to be about to sack them in the upcoming reshuffle.
The prime minister is widely expected to soon shake-up his top team, with several junior ministers tipped for promotion. The rumours make it a nervous time for cabinet ministers hoping to cling on to their jobs in the run-up to the general election.
But Cameron replied: "I wouldn't want to offer Roy too much advice. What I would say about this government is we've had the same chancellor for four years and we have record growth in our country. We've had the same home secretary and we've had record falls in crime. We've had the same education secretary and we have 250,000 fewer children in failing schools."
As all the other members of the cabinet who had not been namechecked shifted in their seats, the prime minister added: "I say if you've got a strong team with a strong plan stick with the team, stick with the plan and keep on putting it in the back of the net."
Osborne was never in danger of being moved from the Treasury. However the recent row between May and Gove over extremism in schools has led to chatter in Westminster that the education secretary could be given a new job in the cabinet. The spat has also damaged May's untouchable status in the Home Office.
Cameron's comments today suggest all three are not going anywhere. As for the rest...