Prime Minister Benjamin Netanyahu has accused Hamas of orchestrating an abduction in a settlement just south of Bethlehem.
The teens, one of whom is reported to be a US citizen, were hitch-hiking in the area at the time.
Story continues after slideshow...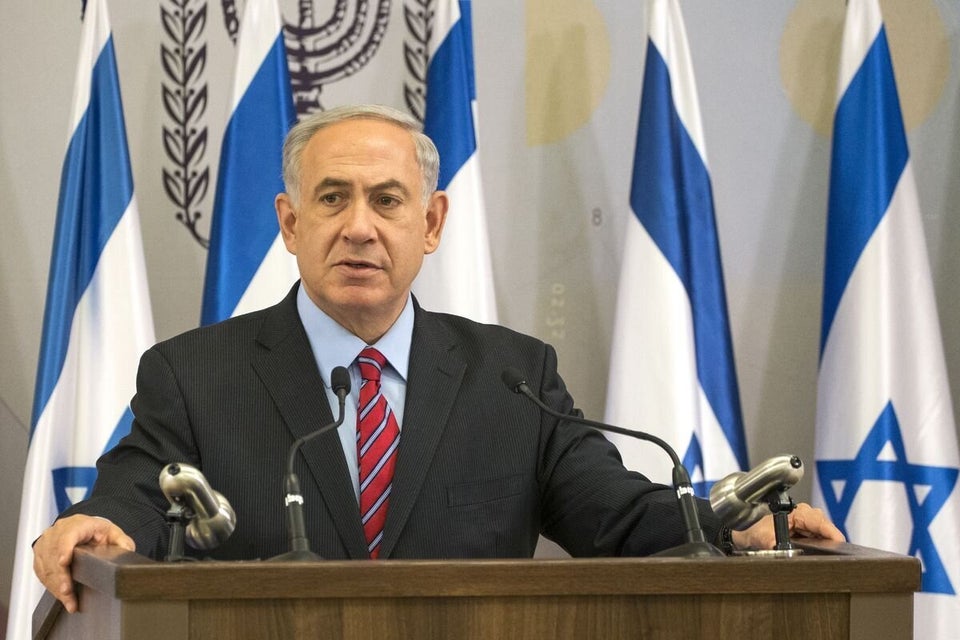 Israel-Palestine
The missing have been named as 16-year-olds Naftali Frankel, from Nof Ayalon, and Gilad Shaar, from Telman, as well as 19-year-old Eyal Yifrach, from Elad.
Netanyahu said: "Those who carried out the kidnapping of our youngsters are Hamas people."
Hamas, who rule the Gaza Strip, have denied the accusations.
Palestinian officials have said they are co-operating with the search and have branded Netanyahu's claims as "mad", pointing out Israel is responsible for the vast majority of security of urban populations in the West Bank.
The search is centred around Gush Etzion, a bloc of Jewish settlements between Jerusalem and the predominantly Palestinian city of Hebron where the teens were last seen.
Israeli forces are said to be on standby for "any possible scenario" raising fears of an escalation of tensions in the area.
The incident is the biggest strain on constantly tense relations between Israel and Palestine since a Palestinian unity government between Hamas and Fatah was announced back in April of this year.
Israel has suspended peace-talks saying they will not talk to a government containing Hamas that it considers a terrorist organisation.
Kidnappings are far from rare in the area. In 2006 Israeli soldier Gilad Shalit was abducted and not released until 2011 in exchange for 1,000 Palestinian prisoners.
Popular in the Community