When you've cooked something delicious the temptation to load your plate with an oversized pile of food is sometimes too hard to resist.
Plus with super-sized meals available when we dine out, it's also easy to forget what a 'normal' portion of food actually looks like.
Jane has worked alongside Delia Smith and Rick Stein, and now runs her own diet delivery service.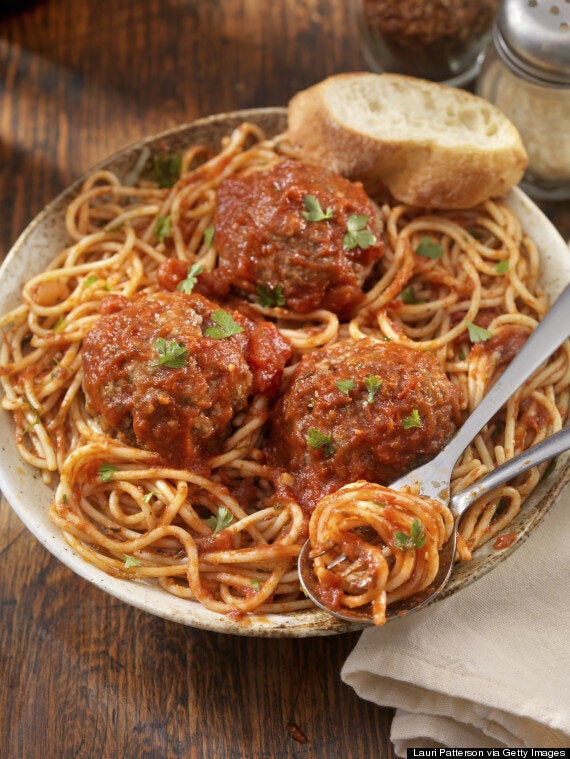 "I suggest you cut your portions by about a third," she writes. "Why? You may already be eating very healthily, but are eating just a little too much. Increasing your portions even by a modest amount can, over time, cause weight gain.
"Food is now sold in much larger packets, and research shows that the bigger the packet - be in spaghetti in the kitchen or cereal on the table - the more you serve yourself. And this can be as much as 30% more, say the experts."
Jane gives the following handy tips on how to be mindful of portion size.
1) Avoid eating from containers, mixing bowls or saucepans. Seeing food on a plate or in a bowl gives you a better idea of portion size.
2) Plate up in the kitchen rather than serving at the table – it will stop you thinking you want more.
3) Put away or freeze leftovers as soon as you can to reduce the risk of going back for seconds.
4) Serve yourself slightly less than you think you will eat.
5) Eat slowly. It takes 20 minutes for your brain to register that you are full, so taking your time allows your brain to catch up with the signals coming from your digestive system.
6) Never eat out of a bag or packet. Listen up, biscuit bunnies, this tip will save you from a cookie crisis.
7) Drink a large glass of water before every meal – it will make you feel full.
8) Repack big boxes of cereal and packets of spaghetti into smaller containers. You'll serve yourself less from a smaller container.
1) Buy portion-divided foods. You are less likely to get through several individual servings in one go, whereas it can be easy to get through a whole packet.
2) Avoid extra-value foods or meal deals.
3) Read labels carefully. Packaged foods usually show portion or serving information on the nutritional fact box, but beware: unless you look carefully, it is easy to think the servings are for the whole packet while in fact they may be for just half.
4) If you can't stop yourself eating ice-cream out of the tub, buy individual-sized servings.
5) Avoid multi-buys – you end up eating more.
LIKE HUFFPOST UK LIFESTYLE ON FACEBOOK | FOLLOW US ON TWITTER | WE'RE ALSO ON INSTAGRAM

In restaurants:

1) Restaurant portions can be large and in pub restaurants they are sometimes even larger. Eat slowly, and as soon as you start to feel full, stop and ask for a take-home bag.

2) Ask for sauces and dressings to be put on the side then use a teaspoon to serve them.

3) In coffee shops, go for basic filter coffee – a standard size used to be around 200ml (45 calories with milk and sugar) but is now around 354ml.

4) If a pizza is more than 25cm across, share it.

5) Have a starter and soup or salad instead of a main course.

6) If you can't go without pudding, ask someone to share it with you.