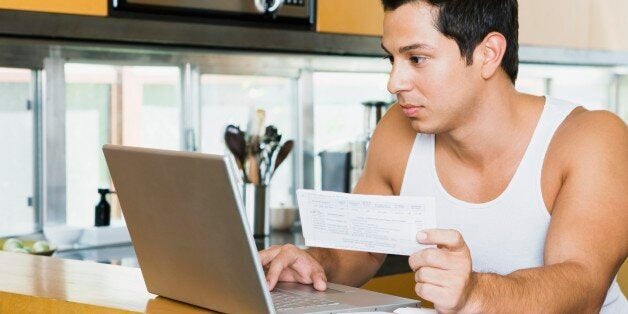 When looking at graduate jobs, the potential salary is likely to be one of the first things to catch your eye.
For some students, earning as much money as possible is the defining reason for their chosen career path. Others are happy to take a less stressful route, sacrificing cash for a career they're personally (rather than financially) invested in. Whichever group you fall into, Craig O'Callaghan from the Gateway, a business and careers paper for students, has is covered.
And, without further delay here's everything you need to know about graduate salaries:
Looking to make as much money as possible? According to the 2013 High Flyers report, the most lucrative career for graduates is investment banking with an estimated median starting salary of £45,000. If that's not enough, two firms featured in the report confirmed their overall graduate package is actually worth £50,000.
After investment bankers, law firms offered the next best deal with a median starting salary of £38,000.
Graduates going into accounting and professional services can expect a starting salary of just £29,000. This might seem pitiful in comparison but it's actually in line with the median graduate salary across all industries.
While it's understandable if your head is turned by a large starting salary, it's also worth considering how your pay might change over your first few years on the job.
For example, future lawyers considering Shearman & Sterling or Slaughter and May will notice they both offer the same starting salary of £39,000.
However, once you're newly qualified, your salary at Shearman will have increased to £78,000 while Slaughters will only be paying you £63,000.
Another thing that could change year-on-year is the potential size of your bonus. For example, first year analysts working at Citi were given an average bonus of £16,000 in 2012, compared to a £22,000 average bonus at Nomura.
But by their third year of employment, Nomura analysts were pocketing an average bonus of £39,000, £10,000 less than their Citi counterparts.
More to life than money – the perks you could get in your job:
When faced with a job where you have to be mobile, knowing your employers will cover the costs makes all the difference. Some firms might even offer a season ticket loan to help cover some of the cost of your commute.
As well as travel, expenses might also cover any wining and dining you have to do on behalf of the firm.
There are lots of types of insurance which might be available through your work though life and health are the most likely.
Interestingly, pet insurance is becoming increasingly popular in the US, with 1 in 3 Fortune 500 companies offering it to their employees.
You've probably seen the adverts by now. You pay in, your boss pays in.
Starting a pension scheme when you've barely left university behind you might seem odd, but the earlier you start the better off you'll be in the long run.
More and more businesses have started offering their employees a chance to benefit from the company's success by giving them shares.
While this can be a great earner if your company is performing well, all it takes is a panicked stock market to send the value of your stake tumbling.
Some employers might offer you extra money depending on where you're based and having to live.
Although this might seem like free cash it's there for a reason: you're either living somewhere expensive or somewhere that's not very nice.
The amount of permitted holiday is likely to vary from employer to employer so it's worth keeping an eye on.
Some places might also have a salary exchange scheme where you can buy extra holiday time with your salary if you need it.
A lot of companies like to take care of their own and offer reduced rates on their own services should an employee ever need to use them.
It's a benefit that's more applicable to some businesses than others, but is worth looking out for.
Make sure to check out the rest of our advice, tips and information on Skills Space.