Cannabis use should be treated as a health issue and not a criminal act, leading doctors will hear.
Delegates at the British Medical Association's annual representative meeting in Harrogate are to debate whether cannabis should be legalised.
A motion has been tabled calling on the doctors' union to promote the legalisation of the drug.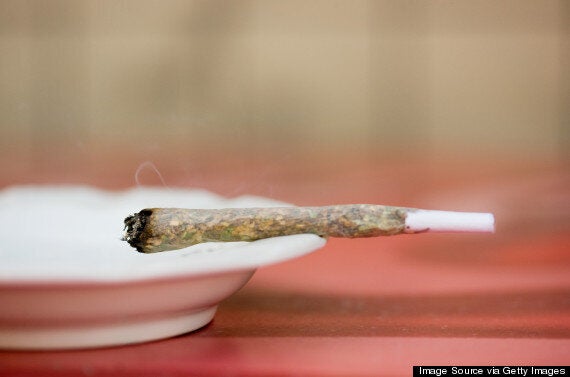 Cannabis use should be treated as a health issue and not a criminal act, leading doctors will hear
Geoffrey Lewis, a retired consultant from Leicester, will present the motion saying: "Too often the focus on drug use and addiction is from a criminal justice rather than a public health point of view.
"Doctors see first hand the damaging effects of a system which seeks to criminalise drug users rather than a treat their addiction.
"Existing drug policy is contradictory and ineffective. The number of drug users has sky rocketed in the last 30 years despite the introduction of tougher and tougher drug laws. Our policy makers aren't prepared to have a sensible, rational, evidence-based debate on drugs.
"That's not to say that cannabis use isn't dangerous. It is. But the current law isn't working and only by adopting a different approach can we regulate, educate and exert a level of quality control.
"Cannabis use should be treated primarily as a health issue, not a criminal justice issue. Public health shouldn't suffer because politicians are too frightened to have an honest debate and doctors shouldn't shy away from doing what we can to keep this important issue on the agenda."
Other motions to be debated at the meeting include a call for a "forever" ban on cigarette sales to anyone born after the year 2000, and a proposed ban on the use of e-cigarettes in public places where smoking is banned.
A total of 13,581 children received medical treatment for drug addiction and cited cannabis as their "main problem drug", which is an increase of nearly 50% in seven years, the latest statistics show.
That number represents 68% of all those under 18 who received medical treatment for substance misuse in England in 2012/13.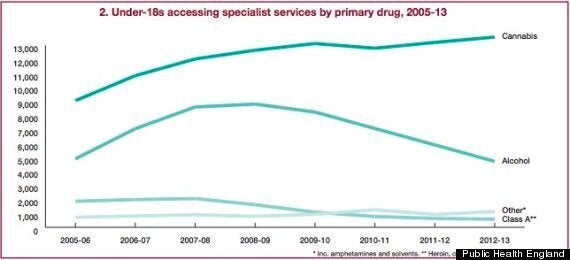 The number of young people hospitalised for cannabis addiction has increased nearly 50% in seven years
The increase in the numbers being treated for cannabis is in contrast to a fall in the number being treated for alcoholism, which fell by 29% in a year to 4,704.
Steve Rolles, senior policy analyst with the charity Transform told The Huffington Post UK that, despite falling levels of cannabis use overall, the age at which children were first trying it has fallen, which puts them at a greater risk.
Popular in the Community