'Big Brother' contestant Helen Wood's rival Jenny Thompson has revealed she's going to make life really difficult for her old pal when she arrives in the house.
It was reported on Tuesday that Jenny - who had a threesome with Helen and married footballer Wayne Rooney while they were both sex workers - would be entering the 'Big Brother' house soon in a bid to spice things up, and it sounds like there are going to be fireworks from the get go.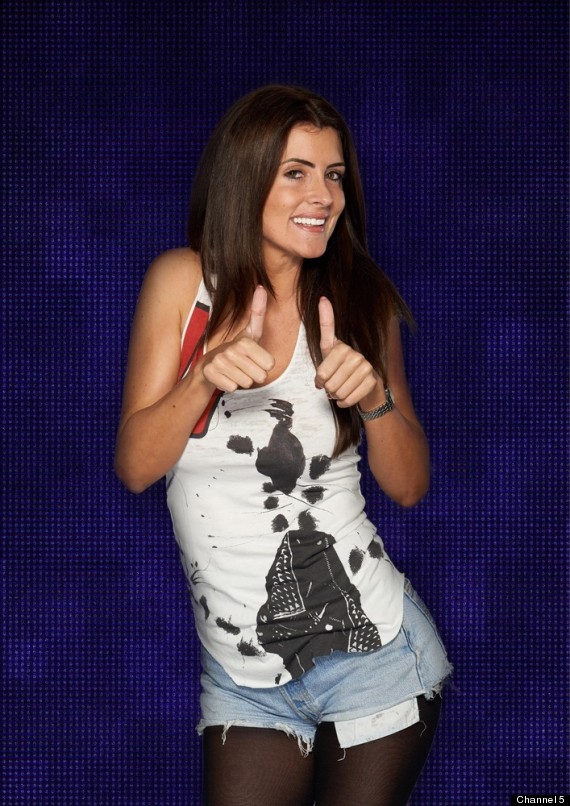 'BB' housemate Helen Wood
Helen has proved unpopular with viewers thanks to her treatment of fellow housemate Jale Karaturp, but because she was given a free pass to the final in the first few days of the series she won't be going anywhere unless she walks - which Jenny says she is determined to see happen.
She told the Daily Star: "I want to jump out of a grandfather clock and see her face when I tell everyone what a bullying bitch she is and how the public all hate her. I will drive her out."
Helen has previously been cautioned by show bosses over her treatment of Jale, and presenters Emma Willis and Luisa Zissman have spoken out, saying if her "unacceptable behaviour" continues she should have her pass to the final taken away from her - which Jenny seems to agree with.
She added: "If I got to see her face to face, I'd tell her she is a bully and be done with her. Then I'd go have a drink with Jale. It's pathetic how Helen has treated her."
Let's face it, though - the last thing the 'BB' house needs is any more drama, especially after Toya Washington's 'Power Trip' appeared to have gone to her head earlier this week, when arguments kicked off between her and several of her fellow housemates.
href="http://www.facebook.com/HuffPostUKEnt"target="_hplink">LIKE US ON FACEBOOK

| FOLLOW US ON TWITTER