A car wash worker died in a head-on traffic collision just hours after murdering his boss, an inquest has heard.
Valerijs Grigorjevs, 27, suffered fatal injuries when he swerved into the path of an oncoming lorry at about 60mph near Trowbridge, Wiltshire, on October 11 last year.
Police traced the ownership of the Toyota Yaris he was driving to Ibrahim Yousef, 42, the owner of Five Star Car Wash in Boscombe, Dorset.
At Yousef's flat, police found his body wrapped in a duvet on the floor of his bedroom, surrounded by a large amount of blood.
Dorset Coroner's Court heard that Yousef had been stabbed in his chest and neck, as well as multiple blunt force impacts to his head, in an attack the previous evening.
Neighbours who lived above Yousef told the inquest they heard "thudding" noises and a man shouting "give me my money" over the sum of £20, at around 8pm on October 10.
The inquest heard Grigorjevs, who walked out of his job at Five Star Car Wash the previous day, is the only suspect in the murder of Yousef.
Forensic evidence matched Grigorjevs to the murder scene and a bum bag Yousef used to hold the car wash's takings, which was found emptied on his bed.
Dorset Coroner Sheriff Payne reached a conclusion of unlawful death for Yousef and a narrative conclusion for Grigorjevs.
"Mr Yousef had employed Mr Grigorjevs in his car wash business for some time," Mr Payne said.
"It would appear that Mr Grigorjevs didn't turn up for work and Yousef made inquiries as to where he was, although he got no response.
"That evening, a neighbour who lived in a flat about Mr Yousef, heard from 8pm violent sounds and a row which included demanding £20 and talk of family.
"She was of the opinion that someone's head was being banged against the floor."
Mr Payne said he was not able, in his role as coroner, to decide who had killed Yousef, but said evidence including a clear bloody handprint belonging to Grigorjevs was found at the scene.
"The strength of the forensic evidence is such that the Crown Prosecution Service say that they would charge Mr Grigorjevs with the murder of Mr Yousef," he added.
"The assumption is Mr Grigorjevs went round to Mr Yousef's flat demanding money and for some reason or another that was not paid and he reacted violently."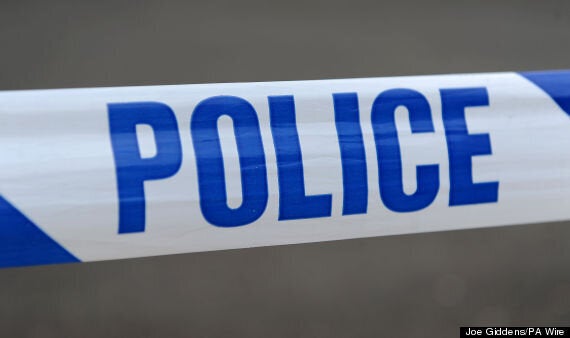 Police believe Grisorjevs murdered Yousef just before his own death
Mr Payne said he could not be sure that Grigorjevs had intended to commit suicide by driving into the articulated lorry.
A neighbour of Mr Yousef told the inquest she heard noises coming from his flat below.
"I heard quite a lot of banging, like a thudding sound," she said. "Then I heard assertively 'give me my money, give me my money'.
"Then I heard more bang bang, family was mentioned and then £20 was mentioned."
The woman, who cannot be named, said Iraqi-born Yousef was "a very well liked man".
She described hearing 10-20 banging noises, lasting up to 10 minutes.
Tawana Eastwood, a business partner of Mr Yousef, said Mr Grigorjevs had arranged for a 25-year-old Latvian woman to visit Mr Yousef and be his girlfriend.
"He (Mr Yousef) paid her ticket, paid her money, he was expecting her to arrive in the UK at the airport on October 11," Mr Eastwood said. It didn't happen."
Detective Inspector Marcus Hester, of Dorset Police, said Mr Yousef employed a "transient" work force, who were paid between £23 and £35 daily.
"Mr Yousef was known to work his staff hard and his management style was described as fairly dictatorial," Mr Hester said.
"It wouldn't be unusual to expect something of the region of £20 to be paid for someone doing a day's work. We know Mr Grigorjevs left the previous day.
"It may be and it is only an assumption, that he was asking for his last day's wages.
"I can say from the investigation that forensically and all other evidence, Mr Yousef would have appeared to have died unnaturally and Mr Grigorjevs is responsible for the killing of Mr Yousef."
Following Mr Yousef's death, Mr Grigorjevs took his silver Toyota Yaris and drove "aimlessly" through Dorset and Wiltshire, the inquest heard.
Drivers described the car carrying out a number of "erratic" and "dangerous" overtaking manoeuvres on Wiltshire roads before the fatal crash.
At around 6.30am, the Yaris was on the wrong side of the road and was in a head-on collision with an articulated lorry which was travelling in the opposite direction.
There was no evidence to show that Mr Grigorjevs had applied any brakes before the crash, police said.