'Big Brother' viewers were happy to see Helen Wood finally receive a "final warning" about her behaviour from show bosses in Wednesday night's highlights show.
Helen has become extremely unpopular with fans of the reality show due to her treatment of other housemates, and has been reprimanded in the past by Big Brother over her "unacceptable behaviour" towards Jale Karaturp.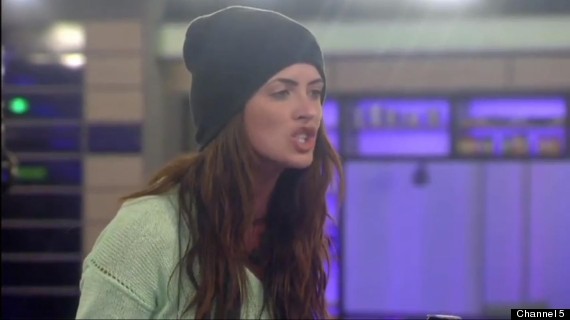 'BB' housemate Helen Wood rants at Matthew Davies
Even though she's already been told by producers that if her attitude towards her fellow contestants didn't change then further action would be taken, Big Brother clearly deemed that Helen had overstepped the mark once again in Wednesday night's episode after she launched another of her foul-mouthed rants against Matthew Davies.
During a game of truth or dare - the root of all arguments, you'll no doubt agree - Matthew decided not to join in, and when Jale was asked a particularly racy question, he was heard telling his housemates this was why he'd chosen to stay out of it all.
Clearly rubbing Helen up the wrong way with his comment, she quickly turned on Matthew, shouting: "If you're not playing don't contribute with your f***ing mouth!"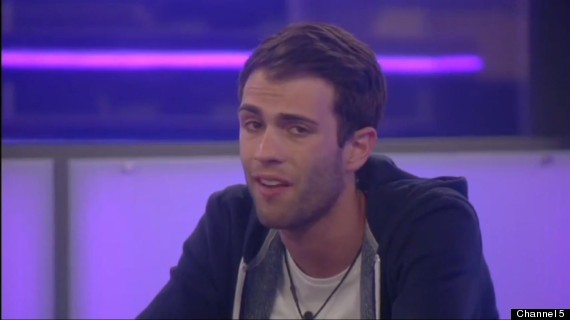 Matthew is unimpressed with Helen
After dropping the c-bomb behind his back in the garden, Helen later returned to the argument with Matthew, getting up in his face and branding him a "bitter, nasty, back-stabbing little b******."
At this point Big Brother intervened, calling her to the Diary Room and giving her a formal warning for her "abusive" and "threatening" language.
Despite her unpopularity with viewers, Helen won't be going anywhere for the time being as she's been given a free pass to the final, which 'BB' presenters Emma Willis and Luisa Zissman have suggested should be taken away from her.
However, Helen is in for a nasty surprise in the near future when her enemy Jenny Thompson arrives in the house, and she's already made a vow to make Helen's time in the house so difficult that she'll walk away from the show.
href="http://www.facebook.com/HuffPostUKEnt"target="_hplink">LIKE US ON FACEBOOK

| FOLLOW US ON TWITTER