It is one of the most perilous journeys on Earth, risking drowning, starvation, rape and exploitation. Yet 60,000 make the journey from sub-Saharan Africa to Italy alone. Thousands more drag themselves over the razor wire that separates Morocco and the Spanish enclave of Melilla.
"Europe cannot be considered civilized if it turns the other way at the sight of dead bodies floating in the sea," Italian Prime Minister Matteo Renzi said on Tuesday.
But reception most get is far from civilised. In December, Italy was facing calls for sanctions after a gruesome video emerged of naked migrants shivering as they waited to be hosed down for scabies. And they are the lucky ones who make it.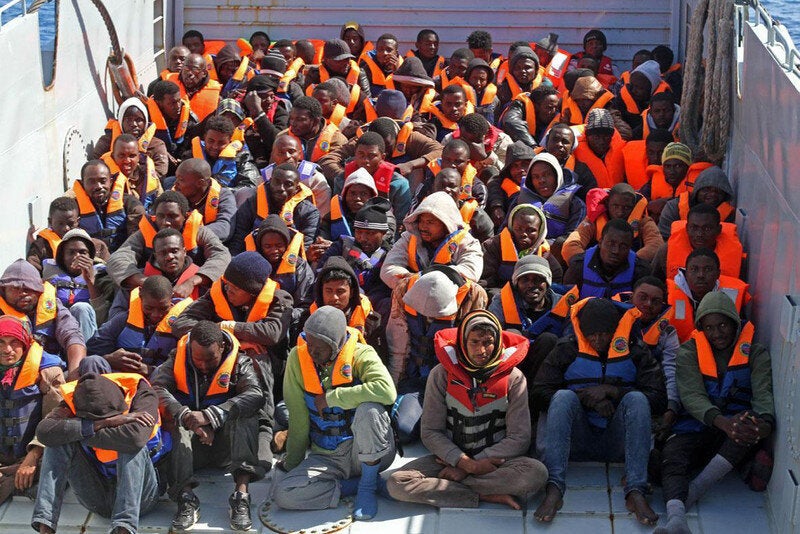 21 Pictures That Show The Extent Of
Countries are at breaking point. At the EU summit this week, Renzi is expected to ask the EU to take over the administration of Mare Nostrum, the £7.2m-a-month Italian search-and-rescue operation that saves thousands of migrants from death on the seas or drowning in the Mediterranean.
It was launched in October 2013, in response to the drowning of 366 migrants after their boat disintegrated off the shore of Sicily.
His plea is likely to fall on deaf ears. EU Commissioner for Home Affairs Cecilia Malmström has already told the Wall Street Journal that no more funds will be made available, even though Mare nostrum costs the Italian government more than the EU spends on policing the borders of all 28 states put together. "It isn't possible. We don't have the money," she said.
Renzi has also called for a better sharing of the burden between nations. While his country takes thousands, many of the EU nations accept barely more than a handful.
Countries like Spain, Italy, Germany, Sweden and the United Kingdom have tens of thousands who apply, but just a few hundred applied to stay in other EU nations like Latvia or Slovenia, and larger nations are pressing for others to take a fairer share of the burden, despite population differences.
Malmström agreed that some EU states need to do more. "If all member states have a proper functioning asylum system, people will say, 'Yes, I will have good, transparent, fair treatment in my asylum application and I can live a good life also in Estonia, or the Czech Republic," she told the WSJ.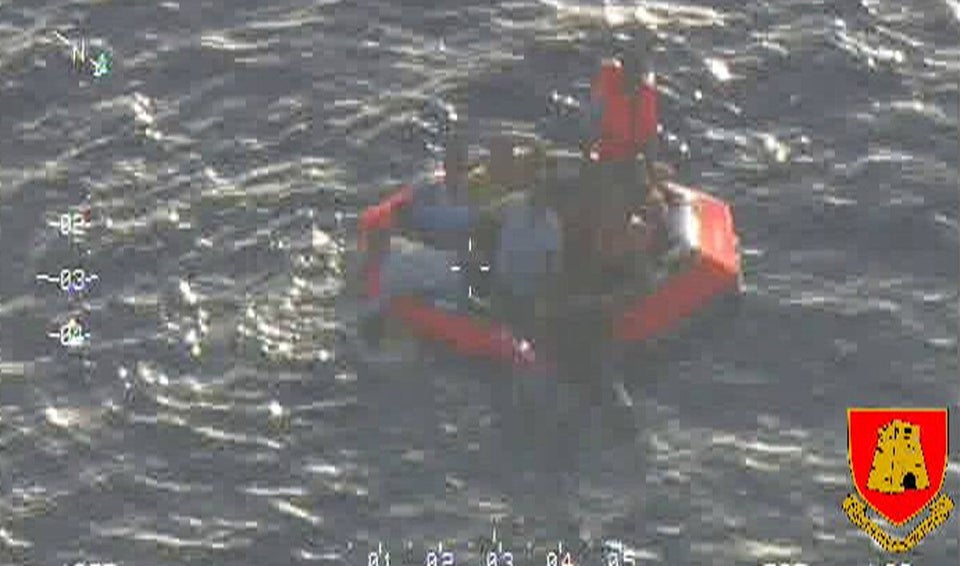 Migrant Boat Capsizes
Popular in the Community