Nine suspected illegal immigrants had to be rescued when they became stranded on a small power boat in the English Channel.
Their rigid inflatable dinghy suffered engine failure about four miles east of Dover, Kent, with a force four wind blowing.
RNLI officials said those on board were "lucky" as they drifted in one of the world's busiest waterways.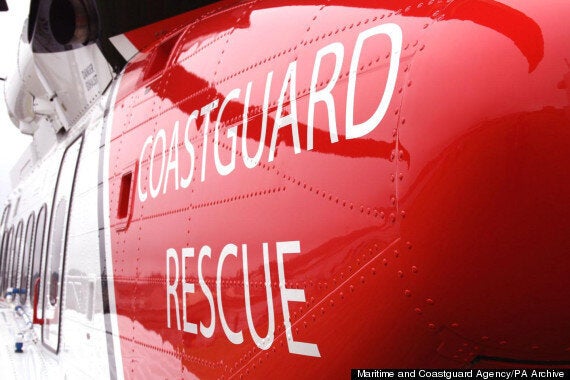 The alarm was raised with the Coastguard when other boats saw the stricken dinghy
Concerned people on passing vessels raised the alarm with the Coastguard after spotting the stricken boat at around 7.20am on Saturday.
Dover RNLI launched its six-crewed all-weather City of London II vessel and set up a tow with the dinghy before a Border Force vessel arrived.
An RNLI spokesman said the Border Force vessel then took over the tow and took the boat with its nine occupants on board to Dover lifeboat station at 10am.
Tony Hawkins, RNLI Dover boathouse manager, said: "The vessel had suffered engine failure and its occupants were drifting in choppy seas with a force four wind blowing.
"They were spotted by passing vessels concerned for their safety which called the Coastguard. The occupants were cold but didn't need medical attention.
"They were lucky. They were drifting in an incredibly busy stretch of water with the wind picking up. We're glad everyone is safe and well."
A Border Force spokesman said: "A Border Force cutter this morning attended an incident off the coast of Dover involving an inflatable craft carrying suspected illegal immigrants.
"One Romanian male has been arrested on suspicion of assisting unlawful immigration and eight Afghani nationals have been detained. A criminal investigation has been launched by immigration enforcement officers."
Popular in the Community