Just before Christopher Sutton's final exams at university, his inspirational brother Stephen, who shot to fame as he raised millions for charity, died of cancer aged just 19.
But Christopher did something amazing. Despite the grief of losing his brother, he aced his exams and will graduate with first class honours.
Their mother Jane took to Facebook to say how proud she was.
She wrote: "Everyone knows how amazing Stephen was.
"However, I also have another amazing son, Christopher who has been studying for the past 4 years at University College London.
"Yesterday he got his results and he will graduate with a First Class Honours degee in Mathematics and Mathematical Physics.
"Christopher, your achievements are incredible and I'm so proud of you."
She continued: "What makes this all the more impressive is that Chris was sitting his finals when Stephen was admitted to hospital in April then had to sit the remaining three after Stephen passed away.
"Despite all this he still managed to average 81% in those exams (around 87% across the 4 years).
"Congratulations Chris you're a star or "awesome" which is how Stephen would have described you.Go out there now and celebrate in style - you so deserve it xx"
At the time of writing, this Facebook post had received nearly 400,000 likes.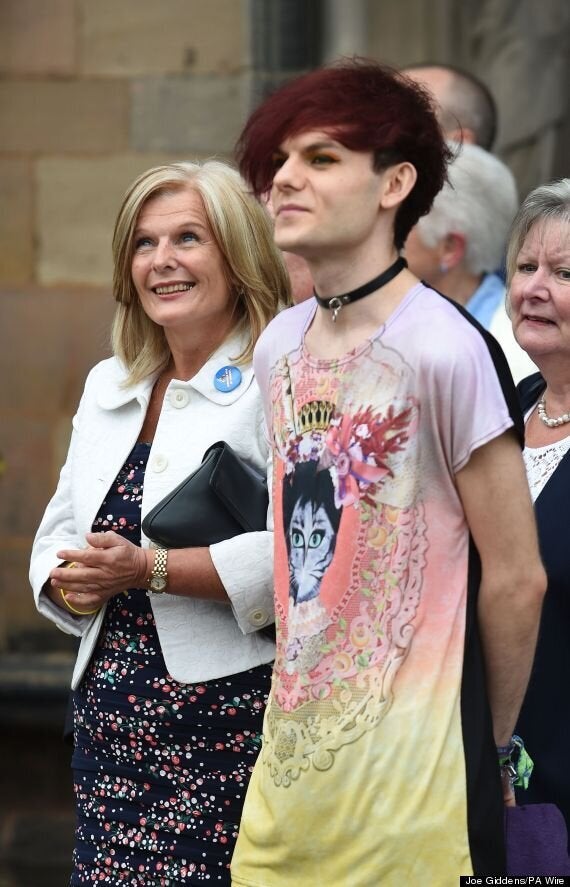 Christopher Sutton with his mother Jane
Stephen Sutton was just 19 when he died in May after three years battling bowel cancer. He rose to fame after pledging to raise money for the Teen Cancer Trust in his last few weeks. People continued pledging money before his death and so far £4.2million has been raised.
Reacting to the news of his brother Christopher's performance on exams, one person on Facebook told their mother: "Think you need a 'parenting pat on the back too' - you clearly raised exceptional children, and you raised them well - well done, both your children will make a difference to the world, just in very different ways x"
Another said: "My what a pair of amazing sons you raised !!!!"