Within minutes of Holland's 2-1 stoppage time win, the airline had tweeted: "Adios Amigos! #NEDMEX" from its official account.
It was accompanied by a picture of a Departures sign and a cartoon of a man with a moustache and sombrero.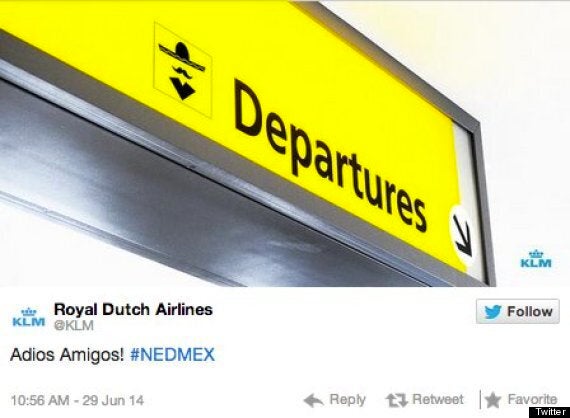 The tweet went viral, with many users finding it racist and offensive.
Mexican actor Gael Garcia Bernal appeared particularly unhappy about it, tweeting to his 2million followers: "I'm never flying your shitty airline again. Fuck you big time."
The KLM tweet was deleted shortly afterwards and the airline has since apologised.
"In the best of sportsmanship, we offer our heartfelt apologies to those who have been offended by the comment," said Marnix Fruitema, director general of KLM in North America.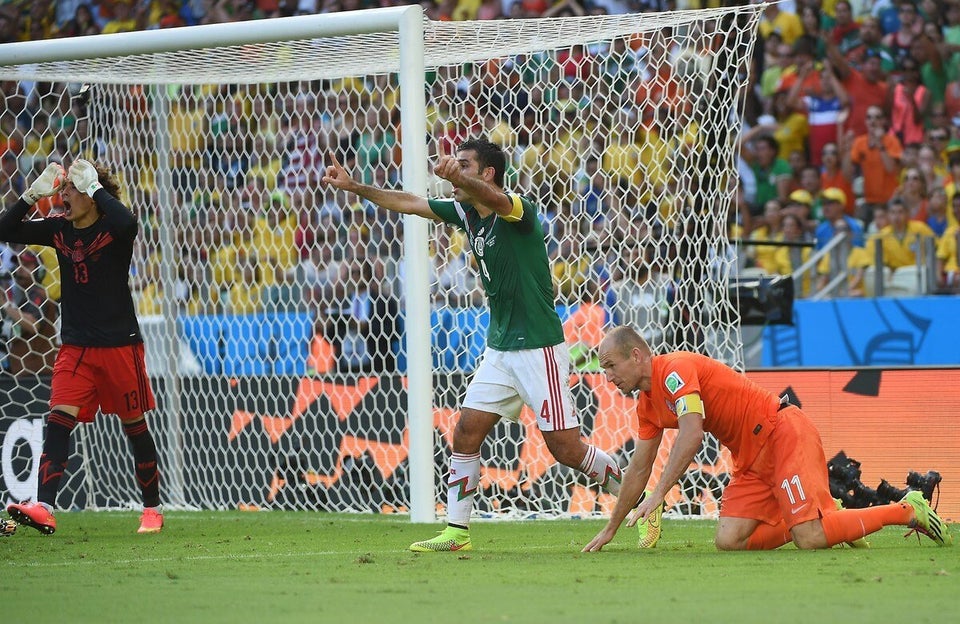 Robben v Mexico
Popular in the Community