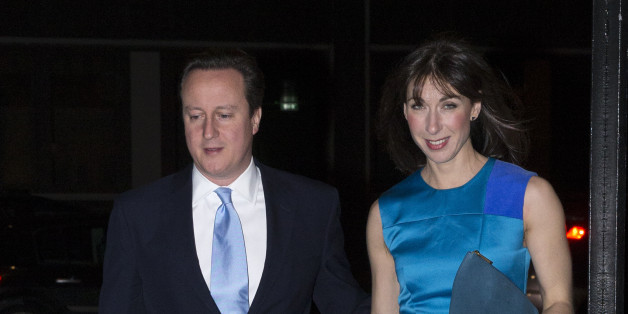 Oli Scarff via Getty Images
David Cameron hosted a lot of business big-wigs for a swanky party fundraising dinner last year, with diners sat at tables costing up to £12,000 and able to rub shoulders with the Tory top brass.
The summer ball at Old Billingsgate Market, which drew in 449 attendees with a combined wealth in excess of £11 billion, gave those present a chance to break bread with Cameron, Theresa May, Philip Hammond, Boris Johnson, and other senior Tories.
According to the Guardian and the Bureau for Investigative Journalism, the guests included 73 financiers, 47 retail and property tycoons, 10 in oil, gas and mining and 19 working in public affairs. Those at the party donated a total of £5 million to the party, with table sales raising £250,000.
This comes as the Tories prepare to host this year's summer ball tonight, at the exclusive Hurlingham Club in Fulham. Who are these generous people who shelled out to dine with Cameron and his team at the event? Some of them have already dined with Cameron, as members of the party's top fundraising tier "The Leader's Group", while others came for the ball.
The party's guest list was intended to remain private, so HuffPost UK has rounded up 10 people the Tories may not want be keen for you to know about.