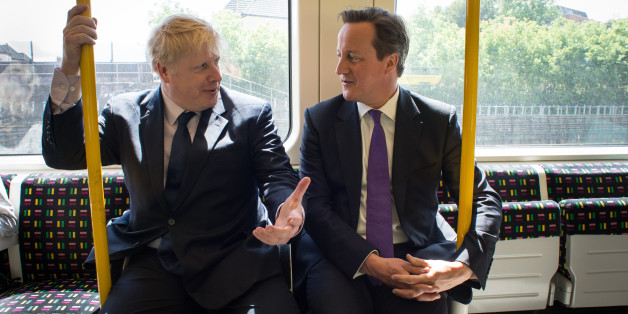 Stefan Rousseau/WPA-Rota
David Cameron has persuaded Boris Johnson to take a leading role in the 2015 general election campaign, it has been reported.
According to the Daily Mail, the prime minister believes the mayor can "reach parts of the electorate other Tories can't."
Cameron and Boris have a fierce, if friendly in public, rivalry, but the newspaper claims the mayor will put that aside in order to try and prevent Ed Miliband walking into Downing Street in May.
Boris is expected to focus his campaigning in London, which tends to lean Labour, and in the North of England. The Conservative campaign machine is also said to believe he will be useful in persuading young people to vote Tory.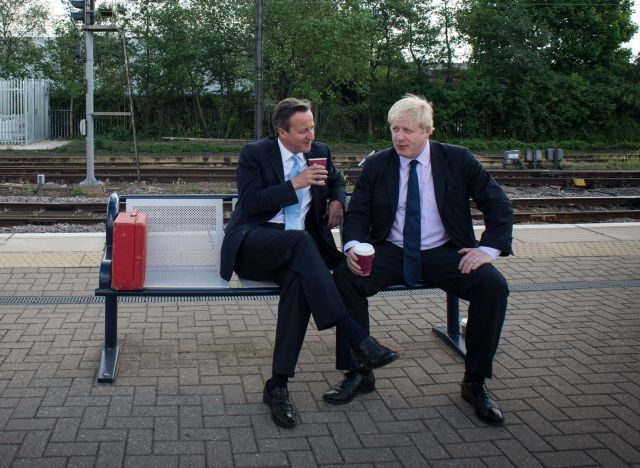 Boris and Cameron campaign together in Newark in June, on a bench
The London mayor is widely believed to be positioning himself to try and succeed Cameron as leader of the Conservative Party when the prime minister steps down - whenever that might be.
The vacancy is likely to appear immediately after the general election should Cameron fail to win. However in order to become leader Boris would need to be an MP and he has so far dodged questions about whether he is seeking a return to parliament.
Other likely candidates for the job of Tory leader in a post-Cameron party include chancellor George Osborne and home secretary Theresa May.