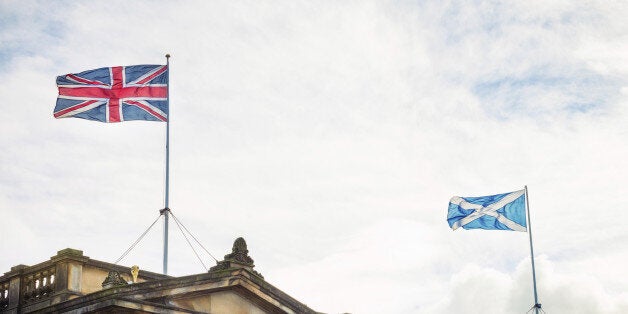 Support for Scottish independence has fallen and more voters believe further devolution will be delivered in the event of a No vote, according to a poll.
A total of 34% of people said they support a Yes vote in the latest poll by ICM, down 2% from its poll last month.
Support for a No vote picked up 2%, increasing to 45% in the July survey, which was carried out for the Scotland on Sunday.
When undecided voters are factored out support stands at 57% for No and 43% for Yes, ICM found.
Last month the leaders of the three main pro-Union parties in Scotland pledged that the Scottish Parliament will get more powers in the event of a No vote in the referendum.
The ICM research showed that 40% of those questioned believe more devolution will happen if voters reject independence, up 2% from last month and the highest level ICM has recorded.
The poll also found that, when undecided voters are excluded, 44% of women supported independence compared to 43% of men, going against many previous polls that have found Yes support consistently higher among men.
In a piece on the What Scotland Thinks website, polling expert Professor John Curtice, of Strathclyde University, said: "First of all 56% of Yes voters now actually think that the powers of the Scottish Parliament would be increased if Scotland votes No, six points higher than at any time since ICM first asked this question in March.
"Secondly, no less than 86% of those No voters who say they want more devolution say they will still vote No even if they were doubtful that more powers would be on their way. That figure too is an all-time high (previously, 81%) since the question was first posed as long ago as last September.
"But if the No vote has indeed hardened somewhat, this simply suggests that it could prove even more difficult for either side to shift the balance of opinion in the next two months than it has been in the referendum campaign so far.
"As the campaign is behind in the polls that of course is unwelcome news so far as the Yes side is concerned."
Yes Scotland said the only way to guarantee more powers is with a Yes vote. Chief executive Blair Jenkins said: "A poll last week put Yes support at 47% - this also puts it well above 40%, and we are confident of achieving a majority in September.
"The most significant finding of this poll is that more than a fifth of voters say they are still undecided, and we know that the more people hear about the benefits of independence the more they move to Yes.
"With just over two months to the referendum, we believe our message that only with the powers of independence can we make the wealth of Scotland work for all the people will win over the large number of people who have yet to make up their minds.
"It is also significant that fewer than four in 10 people believe the No campaign's vague and confused offers of more powers if there is a No vote. The only way to guarantee that Scotland gets all the powers it wants and needs is with a Yes vote on September 18."