Cannabis could be used to reduce tumour growth in cancer patients, scientists have said.
New research reveals the drug's main psychoactive ingredient - tetrahydrocannabino (THC) - could be responsible for its success in shrinking tumours.
It is hoped that the findings could help develop a synthetic equivalent with anti-cancer properties.
But researchers warned that cancer sufferers should not be tempted to self-medicate.
Dr Peter McCormick, from the University of East Anglia's (UEA) school of pharmacy, said THC's anti-cancer properties have been known for some time but the study had identified the receptors responsible for fighting tumours.
He added: "Our findings help explain some of the well-known but still poorly understood effects of THC at low and high doses on tumour growth.
"There has also been a drive in the pharmaceutical industry to create synthetic equivalents that might have anti-cancer properties.
"By identifying the receptors involved we have provided an important step towards the future development of therapeutics that can take advantage of the interactions we have discovered to reduce tumour growth."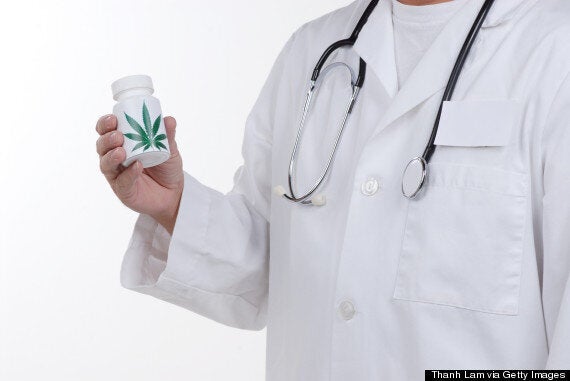 The research, carried out with the Universidad Complutense de Madrid in Spain, used samples of human breast cancer cells to induce tumours in mice.
They then targeted the tumours with doses of the cannabis compound and found that two cell receptors in particular were responsible for the drug's anti-tumour effects.
Dr McCormick said: "Our research uses an isolated chemical compound and using the correct concentration is vital.
"Cancer patients should not use cannabis to self-medicate, but I hope that our research will lead to a safe synthetic equivalent being available in the future."