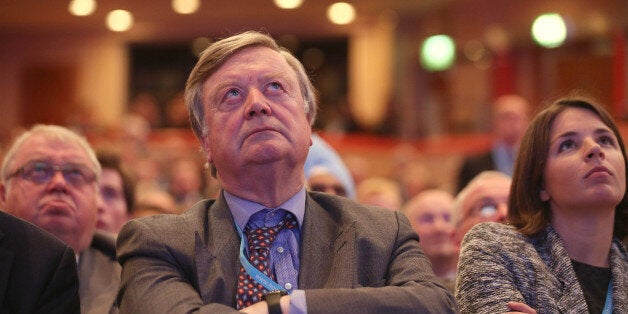 The former Tory chancellor told BBC Radio 4's Today Programme that the party was "going too slowly" in its efforts to increase the number of female candidates, admitting: "I would personally be in favour of all women shortlists, which i didn't use to be."
Clarke's support for all-women shortlists will prove controversial as Tory chairman Grant Shapps has previously dismissed the idea as a "draconian" way to increase the number of female candidates to tackle what critics have termed the party's "women problem".
The outgoing cabinet minister said it was a "pity" that politics had yet to see a "serious influx" of women, noting that there were "a lot of talented younger women" in the Conservative ranks.
"We need a lot more women," he added. "We need a lot more in the next parliament."
Clarke recounted how he had attended a meeting in Eastern Europe in which he found that he was the only man in the room, adding: "I realised that all my female colleagues have had that experience all their working lives and it's ridiculous in 2014."
This comes after Treasury minister Nicky Morgan and former culture secretary Maria Miller have indicated that all-women shortlists could be needed.
Miller told the Murnaghan programme on Sky News: "At this point we don't believe that we need to go that far, but I certainly wouldn't rule out all-women shortlists if we don't make the progress we need to because as a party we need to make sure we are connected to the electorate we want to represent – 52% of that electorate are women and it is important that our party has a good representation of women within it."
However Shapps told the programme: "We're massively increasing the number of women. I don't think we'll need to do things which are draconian like that. It's better if you can attract people because they want to join the party, because they want to be part of it.
"And as I say, with about 35% now and rising selected for our seats as women, I'm very confident that we are making great progress in this area."
Popular in the Community