Ukip and Nigel Farage have attacked and heckled Jean Claude Juncker, the new EU Commission president, as he addressed MEPs on his first day on the job.
Despite cheerfully shaking hands moments earlier when Juncker arrived to give a statement at the European Parliament, Farage and his colleagues berated him and ridiculed the process that made Juncker the head of the EU's executive body.
Scotland Ukip MEP David Coburn heckled Juncker as he spoke, shouting "rubbish!"
Farage himself condemned the process by which MEPs had to vote on whether to confirm Juncker as president of the EU Commission for the next five years, despite the fact he was the only candidate.
"If this is European democracy in action, I suggest we have a rethink," he began, with Juncker sitting just feet away from him.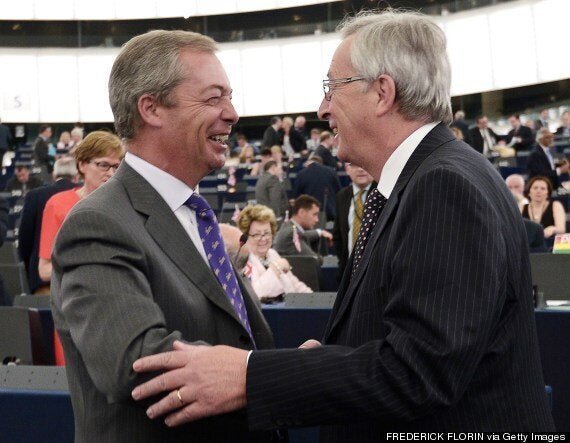 Farage (left) shook Juncker's (right) hand, then bit his head off
"The truth is your voters in your countries didn't realise what this process was. Mr Juncker's name did not appear on any single ballot paper.
"The whole thing has been the most extraordinary stitch-up.
"We're all going to be asked to vote and we've got one candidate to vote for," he said, to hollow laughter from his allies.
"It's like good old Soviet times. Surely democracy means you get rather more of a choice than one. But far worse than that, it's going to be a secret ballot.
"Hot on the heels of the election, our voters will now not know how we voted."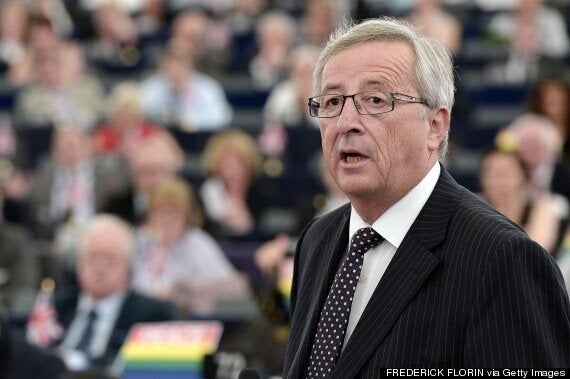 Farage called Juncker 'the ultimate Brussels insider'
The heckling was not limited to Ukip - Greek communist MEP Konstantinos Papadakis was asked to leave because he would not be quiet.
Farage joked that David Cameron, who opposed arch-federalist Juncker's candidacy for the top job, had "succeeded in reshuffling at home but failed in reshuffling over here".
Being realistic about the inevitability of Juncker's election, Farage told him: "You'll win the vote and we'll enjoy doing battle over the course of the next year or two."
Before the vote, journalist turned Ukip MEP Patrick O'Flynn gave his reasons for voting to block Juncker.
It was all in vain though - Juncker received 422 votes in favour, confirming him as EU Commission president.
A total of 250 voted against, with 47 abstaining.