These are the children bearing the terrible price of war as the Israeli ground offensive in Gaza enters its second day.
Images from Shifa Hospital, in northern Gaza, showed wounded babies and children being stretchered in as shells rained down.
In the early hours of Friday morning Israeli tank fire killed a five-month-old baby and another person in Rafa, southern Gaza, emergency services spokesman Ashraf al-Qudra told the AFP news agency. A 20-year-old Israeli soldier also died in fighting.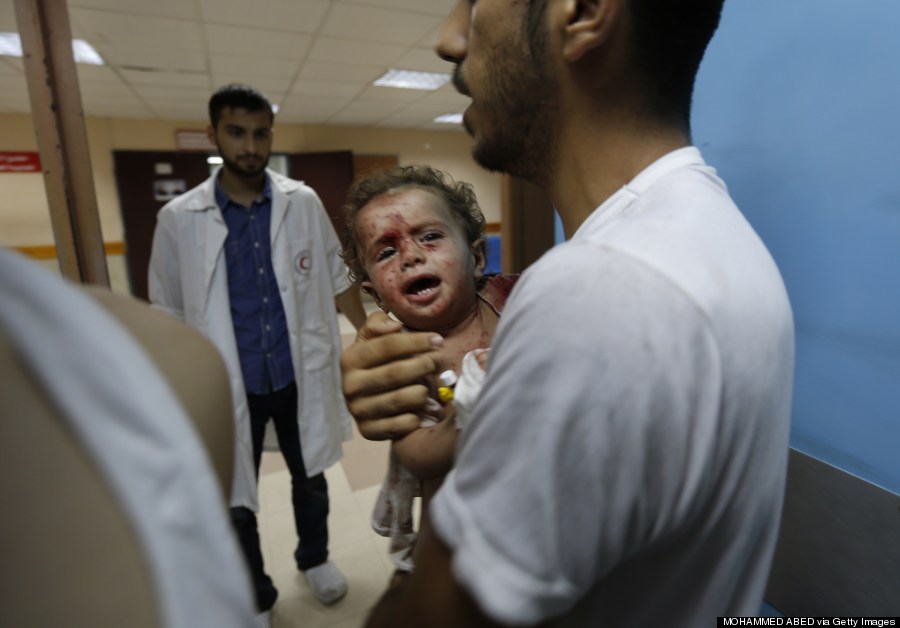 A wounded baby receives treatment at al-Shifa hospital, in Gaza City, on 18 July
Israel confirmed Sgt Eitan Barak died "fighting Hamas terrorists", though Sky News reports the country's media is investigating whether he was a victim of so-called friendly-fire.
The day before, three Palestinian children were killed in an airstrike.
Israeli Prime Minister Benjamin Netanyahu vowed to "significantly widen" the operation which Palestinian health officials say have killed 27 since Thursday.
In comments reported by Reuters, Netanyahu said: "We chose to start this operation after we exhausted other options and reached the conclusion that without it we could pay a much higher price.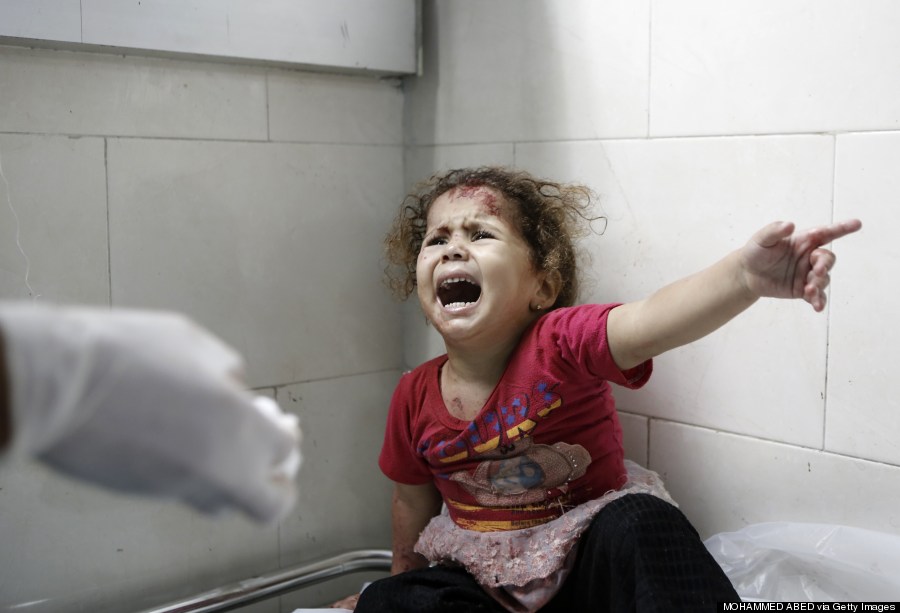 A little girl cries with shock and pain after her home in Gaza City was shelled
"The main goal is to restore quiet. My instructions… to the Israeli army, with the approval of the security cabinet, is to prepare for the possibility of a widening, a significant widening of the ground operation."
Israel and militants within the Gaza strip have been exchanging fire for 11 days, leading to the deaths of 235 Palestinians from air force and naval fire, the Gaza Health Ministry says.
One Israeli has been killed by rockets from Gaza. According to the IDF, Hamas militants have fired more than 1,300 rockets into the Israeli heartland.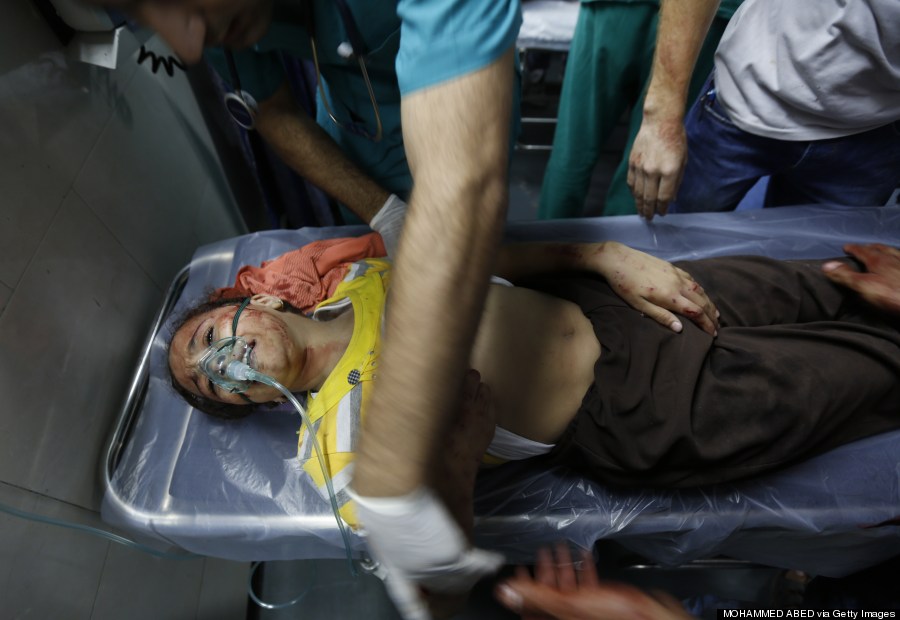 A wounded girl receiving treatment at al-Shifa hospital
On Wednesday, four Palestinian children were killed in Gaza when Israeli shelling struck a group playing football on a beach.
The attack was witnessed by scores of foreign journalists, many who rushed to help the children that survived the attack.
The reason the Israeli casualty toll has been kept low is due to the success of its 'Iron Dome' missile defence system, which has shot down more than 300 incoming rockets, the Associated Press writes.