Though the calls have not been independently verified, Ukraine's intelligence agency released audio and transcripts of the calls in which pro-Russian separatists appear to confess to shooting the jet out of the sky. Translations have been provided by the Kyiv Post.
Responding to the news, one alleged commander replies: "They shouldn't be fucking flying. There is a war going on."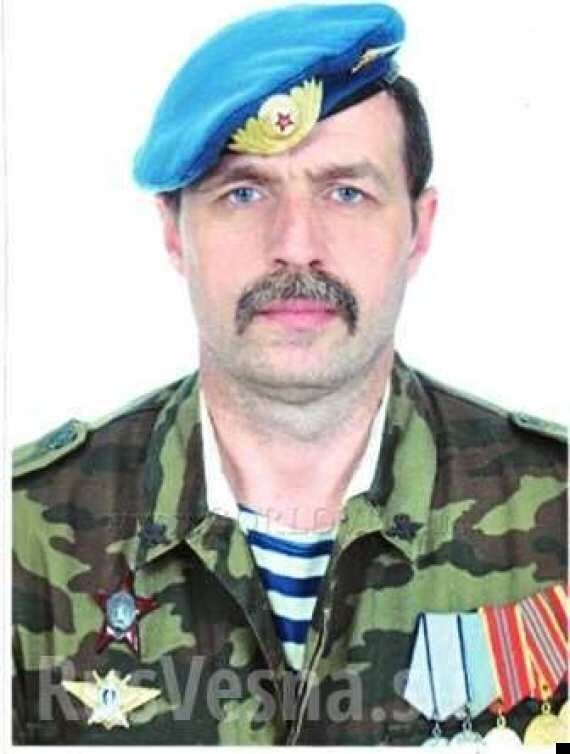 One of the calls is alleged to be between Igor Belzer, said to be a commander with the Donetsk People's Republic
The calls were reportedly made near the village of Chornukhine, 50 miles north west of Donetsk, close to where the Boeing came down.
This call is purportedly from Igor Bezler, who is alleged to be a commander with the Donetsk People's Republic to Vasili Geranin, who is said to work for the intelligence headquarters of the Russian army.
Igor Bezler: We have just shot down a plane. That was 'Miner's group. It fell down outside Enakievo (Donetsk Oblast).

Vasili Geranin: Pilots. Where are the pilots?

IB: Set off to search for the shot down plane and take the pictures of it. A plume of smoke is visible…

VG: How many minutes ago?

IB: About 30 minutes ago.
Having inspected the scene of the airplane crash, they appear to decide they have shot down a civilian aircraft.
This call is said to be between two militants nicknamed "Major" and "Grek".
Grek: Yes, Major.

Major: … so that were those from Chernukhinsk who shot down the plane. From Chernukhin check-point, cossacs that are nearby Chernukhino.

M: The plane broke into pieces in the air, close to Petropavlovskaya mine. There is the first two-hundreth (code word for dead person) (dead), we have found the first two-hundreth. It's a civilian.

G: How are things going there?

M: Well, we are 100% percent sure that it was a civilian plane.

G: Are there a lot of people?

M: Fuck! The debris was falling straight into the yards.

G: What plane is that?

M: I haven't figured out yet. I haven't got close to the main wreckage. Now I'm nearby the place where first bodies started falling. Here are remnants of internal brackets, chairs, bodies.

G: Are there any weapons?

M: Nothing at all. Civilian belongings, medical scraps, towels, toilet paper.

G: Are there any documents?

M: Yes. One belonging to a student from Indonesia. From Thompson university.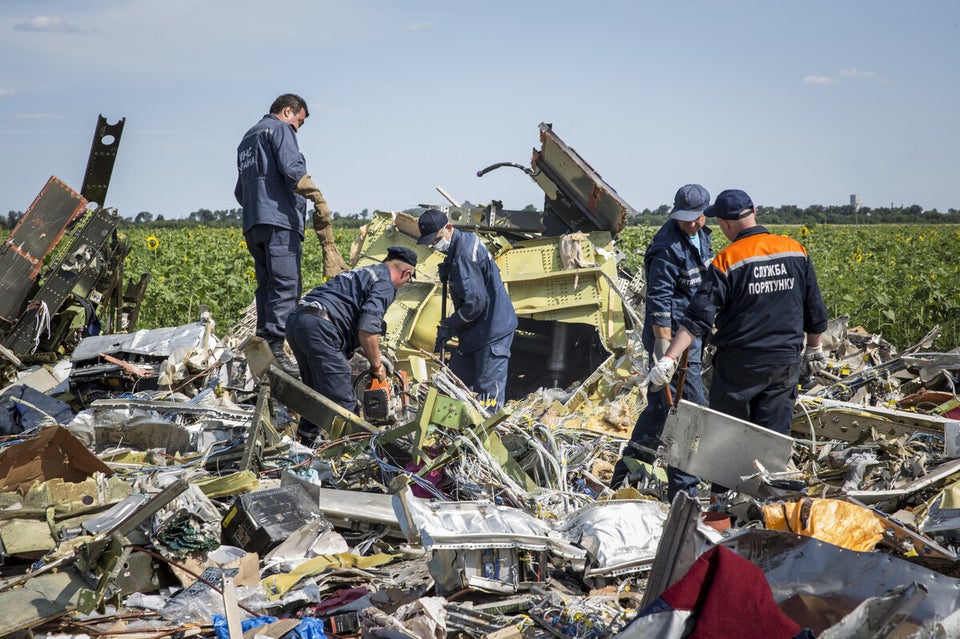 MH17 Malaysia Airline Plane
The final conversation is between an unidentified militant and an alleged Cossack commander, Nikolay Kozitsin
Militant: As to this plane shot down nearby Snezhnoe-Torez. This turned out to be a passenger one. It fell down outside Grabovo, there is a whole lot of bodies of women and children. Cossacks are now looking around there.

On TV they say like it is a Ukrainian AN-26, a transport plane. But the writing says 'Malaysia Airlines'. What was it doing over the territory of Ukraine?

Nikolay Kozitsin: Well then it was bringing spies. They shouldn't be fucking flying. There is a war going on.
On Friday morning, it emerged that among the 283 passengers and 15 crew on board were ten Britons, 173 Dutch, 44 Malaysians, 27 Australians, 12 Indonesians, four Germans, four Belgians, three Filipinos, one Canadian and one New Zealander.
The plane was shot down by a long-range surface-to-air missile, a type of weapon owned both by the Russian and Ukrainian armies.
Related