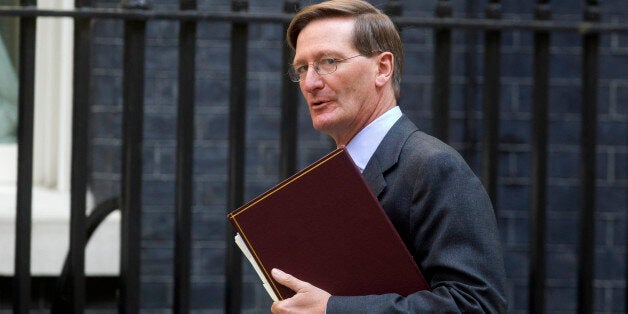 Britain risks "serious international reputational damage" with a proposal to allow MPs a veto over rulings made by the European Court of Human Rights, the Government's former chief legal adviser has said.
Dominic Grieve, who lost his job as Attorney General in the Cabinet reshuffle last week, made a comparison to the actions of Russian President Vladimir Putin, when speaking about reports that have emerged of Conservative plans to limit the impact of the court's human rights rulings in the UK.
The Tory MP told The Times: "What actually is being suggested is not that we will leave the ECHR, but that what we will do is pass primary legislation to use parliament to prevent the Government from implementing its international obligations, except when parliament rules when we should.
"The inference is that when the UK Government doesn't like something that the court's done it'll just use parliament to not implement what it has signed up to."
He added: "It is not dissimilar from Putin using the Duma to ratify his annexation oft he Crimea. Putin will say, well it's now lawful; the Duma has said so."
Asked at the weekend if part of the reason he lost his job was because he had been advising Cameron about the "inadvisability" of leaving the ECHR, Grieve told Murnaghan on Sky News: "It's certainly possible.
"It's been a subject of discussion. It wasn't the reason given to me by the Prime Minister when he told me he no longer wished me to stay in the office of Attorney General, but there's certainly been quite a lot of background to this over some time and indeed some comment in the press during the course of this week."
Grieve said he had made it clear he is a Eurosceptic and sees "many challenges" with the UK's membership of the European Union, while the ECHR had taken decisions he had disagreed with, including on voting rights for prisoners.