Smoke and fire billowed over Gaza on Tuesday as the Israeli military pummeled myriad locations in the beleaguered Strip, the IDF focusing much of their ordnance along the city's coastal areas. On Tuesday, a rocket from Gaza landed close to Israel's international airport, an attack that led Delta Airlines to cancel all flights to Israel until further notice. A statement followed from the FAA informing all US airlines that they are prohibited from flying to or from Ben Gurion airport for the next 24 hours.
Despite intensifying diplomatic efforts, the devastation continued, with the ever widening death toll – 600 Palestinians and 25 Israelis – consolidating international condemnation of the Israeli incursion, a mission that Prime Minister Benjamin Netanyahu said on Monday would continue "as long as necessary" in order to end the missile attacks from Gaza into Israel.
Ban ki Moon said on Tuesday that his "belief" is that an end to the bloodshed was "very near", yet despite world leaders demanding a cease-fire the discovery of more tunnels built by Hamas militants for incursions into Israel has left the government in Tel Aviv with the option of either ending hostilities, leaving Hamas to regroup, or continue the operation and shoulder the growing global outrage.
"Suffice to say, it is my hope and belief that these talks will lead to results and an end to the fighting in the very near future," said the UN chief in a video link to New York, however added that "many obstacles and complexities" remained in place. Despite killing more than 600 Palestinians in 15 days, Ron Dermer, Israel's ambassador to the US, said that his country should be awarded the Nobel Peace Prize for "fighting with unimaginable restraint".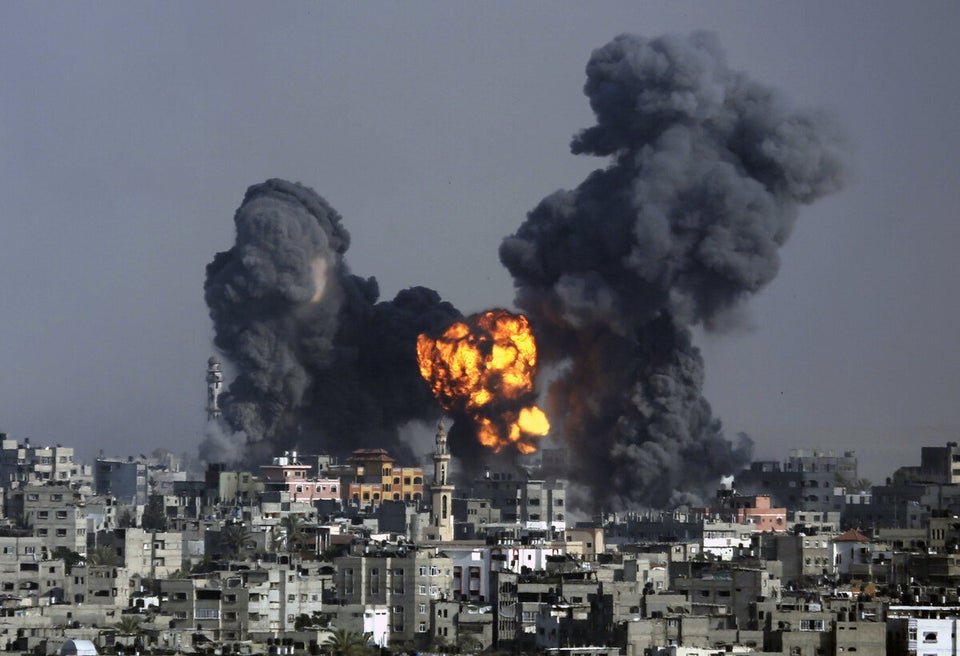 Gaza
Popular in the Community