French Prime Minister Manuel Valls has given the go ahead for another pro-Palestinian demonstration tonight, after widespread condemnation that Paris had banned a march set for last weekend.
Israel's ambassador to Germany, Yakov Hadas-Handelsman, said he had seen categorically anti-Semitic statements on banners held at pro-Palestinian protests. "They pursue the Jews in the streets of Berlin… as if we were in 1938," he said in an article for the Berliner Zeitung.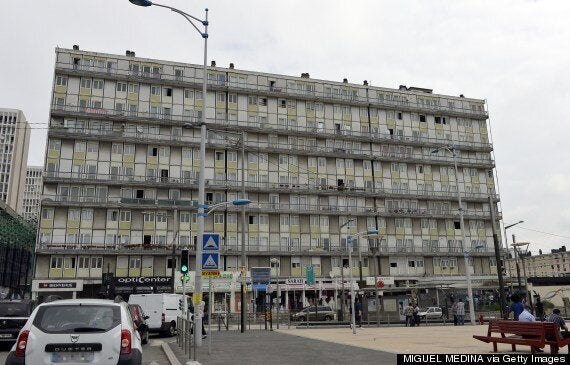 Shop windows and front curtains were burnt on during a rally against Israel's Gaza offensive
Hadas-Handelsman said he had heard chants of "Jewish pigs" and "Gas the Jews" at a protest in the capital. "Since March 2012, I am ambassador of Israel in Germany. If someone had told me that I witnessed such hateful, incites hatred and anti-Semitic phenomena would be in public in this country, I would not probably have thought it possible," he wrote.
"A minority of radical forces are taking advantage of the situation," France's Valls told Le Parisien newspaper, referring to Israel's military offensive in the Gaza Strip, blamed for the escalating tensions. But he said that the majority of those hoping to march on Wednesday had "legitimate motives - to display their indignation at the atrocities of the war."
"I will not give up on the unity of the country in favor of those who want to divide it. There are no Israelis or Palestinians in France, there are only French citizens."
Valls acknowledged there was a "great concern among Jews in France." On Sunday, locals reported chants of "Gas the Jews" and "Kill the Jews", as rioters attacked businesses in the district, known as "little Jerusalem".
Eighteen people were arrested for attacks on shops, including a kosher supermarket, a Jewish-owned chemist and a funeral home. Rioters, who carried batons and threw petrol bombs according to eyewitnesses, were yards from the synagogue when they were driven back by riot police
Organisers had pledged to be "more responsible this time." Officials in the city have been widely criticised for having banned the marches last week, because of the many who wished to legitimately protest Israel's actions.
France has around half a million Jews, the biggest population in Europe, and around five million Muslims.
The Society for the Protection of the Jewish Community's figures suggest that anti-Jewish violence is seven times higher than in the 1990s, and 40% of racist violence is against Jews, despite them making up just 1% of the population.
In March 2012, a shooting spree by Mohammed Merah in the south of France left three French soldiers, three Jewish schoolchildren and a rabbi dead. The gunman claimed a connection to al Qaeda.
More than a thousand Jews have made aliyah (the term used when Jews immigrate to Israel) in the past 10 days, according to the Israeli government.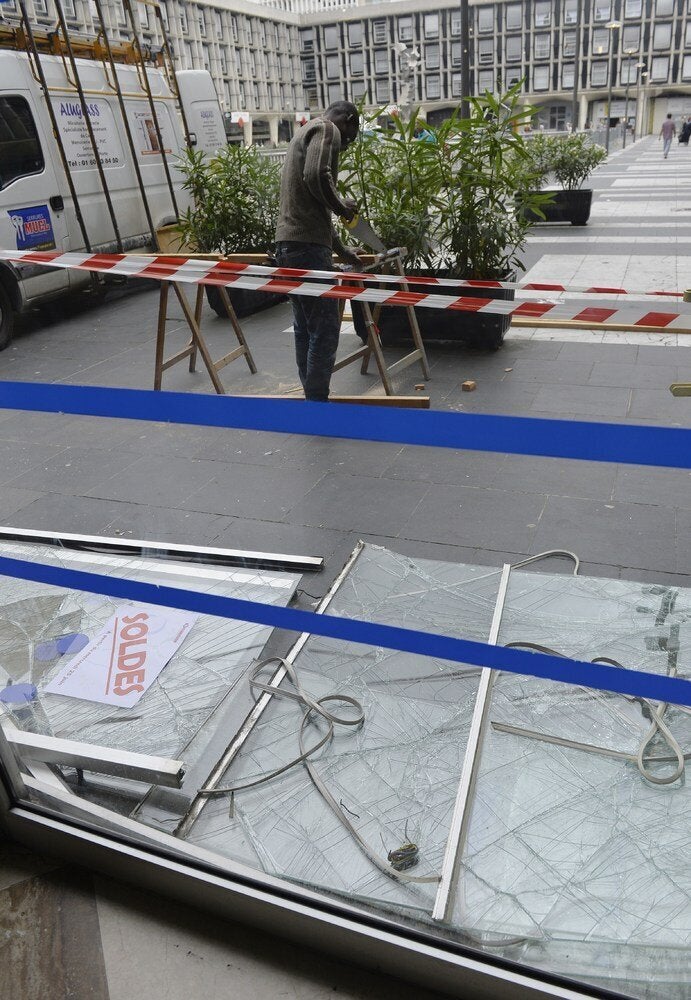 Sarcelles violence
Related